Nurses' Impassioned Call On Pay: MPs Get A Rise, But Have They Saved A Life Today?
9 March 2018, 17:37
"Theresa May managed to find money to prop up her government, but she can't find money to pay us a fair wage," said this nurse during an impassioned call to LBC.
Sandra called Iain Dale after it was reported that NHS workers could be offered a 6.5% pay rise over three years if they surrendered one day's annual leave.
The proposal has been described as "mean-spirited" by the shadow chancellor, Labour's John McDonnell.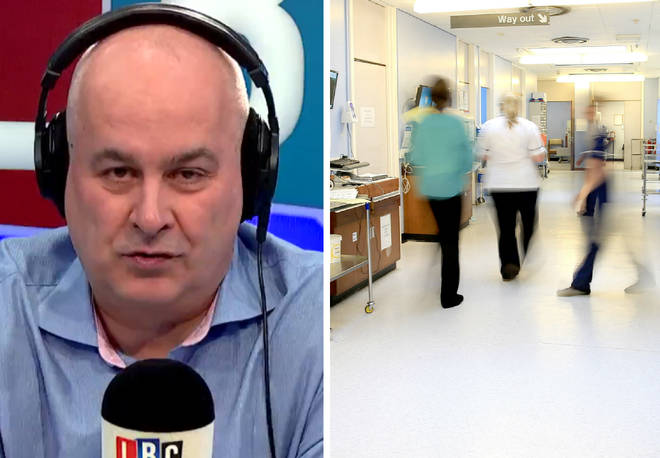 And Sandra agreed as she embarked on a powerful monologue that stopped LBC listeners in their tracks.
"We don't always have our lunch, we don't always take our break, we come in early and we go home late," she thundered.
"I regularly come into work and there's not enough staff to do this shift because they're off sick, they're too stressed out."
"They're just taking advantage of the fact that we work hard day in day out.
"We haven't got anywhere to go, nobody cares - people say its a caring profession, but what about my family?
"What about the bills I have to play?
The nurse called for NHS pay to be set by an independent authority - much like how MPs salaries are decided.
"Why don't we get the same pay as the MPs, I don't understand?" Sandra continued.
"Have they saved anybody's life today? How is that fair? I just don't understand!"