Pro-Life Activist Won't Answer Question
30 November 2015, 18:36 | Updated: 25 August 2016, 13:08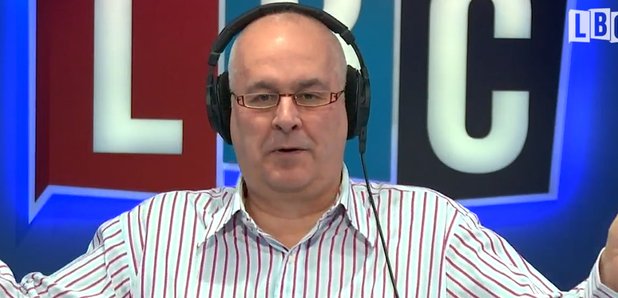 After it's ruled that Northern Ireland's abortion laws 'breach human rights', one pro-life activist had a very feisty clash with Iain Dale.
Bernadette Smyth from the group Precious Life spoke to Iain and he asked her if she want it made illegal for women to travel from Northern Ireland to the mainland for abortions.
Under the current laws, abortions in Northern Ireland are only allowed if the life or mental health of the mother is at risk. This has meant hundreds of women travelling to England and Wales for terminations.
"Would you like to see the law changed to make it illegal for women to do this?" he asked.
When Smyth refused to give a direct answer, Iain cut across her: "You're not answering my question. Would you like to see the law changed?"
Smyth kept talking but wasn't answering the question, so the LBC host kept asking and things got even more feisty. Take a listen to their spiky exchange above.
Afterwards Iain Tweeted about the exchange:
LISTEN: Paxman eat your heart out. I just did the sort of i/view with a pro-life zealot which got @iainlee the sack https://t.co/jzp3ha1i9V

— Iain Dale (@IainDale) November 30, 2015