Iain Dale: Let's Put Brexiteers, Not Diplomats, In Charge Of Brexit
3 January 2017, 18:03 | Updated: 3 January 2017, 18:06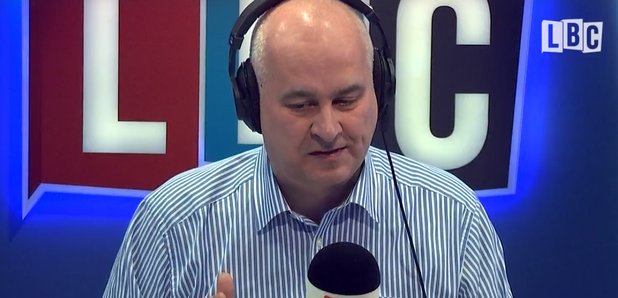 You've got to see Iain's very passionate reaction to the resignation of Britain's Ambassador in Brussels
Sir Ivan Rogers, Britain's top diplomat in Brussels, landed in hot water when he claimed that a trade deal with the EU would take a decade to agree. He's quit today and as far as Iain is concerned, that can only be good news for Brexit.
"Sir Ivan Rogers is not a name that many of us had conjured with before today," said Iain. "I'm tempted to go as far as Margaret Thatcher and say: 'Rejoice! Rejoice!' - because this man has been a shambles.
"I think this whole process has got to be driven by politicians who actually believe in Brexit.
"I don't believe it should be driven by civil servants or diplomats, because I don't believe there is almost a single person who works in the diplomatic service, who is a civil servant within the Foreign Office, who actually believes in Brexit.
"Theresa May has proven you don't have to be an ardent Brexiteer to be effective in this."
Then Iain turned his attention to Sir Nicholas Macpherson, who has described Rogers' exit as a "wilful destruction...of EU expertise."
Iain read Macpherson's comments from a printout - and what he did next was unmissable.