Tory Remainer Nicky Morgan Dismisses Calls For Second Referendum
27 September 2018, 14:27 | Updated: 27 September 2018, 14:35
Leading Conservative Remain MP Nicky Morgan has dismissed calls for a second Brexit referendum, telling LBC: "I'm not in favour".
The former education secretary, who previously rebelled against the government's flagship Brexit bill, insisted Britain would be leaving the EU as planned next year.
She joined Iain Dale and three other panellists on Wednesday's edition of Cross Question.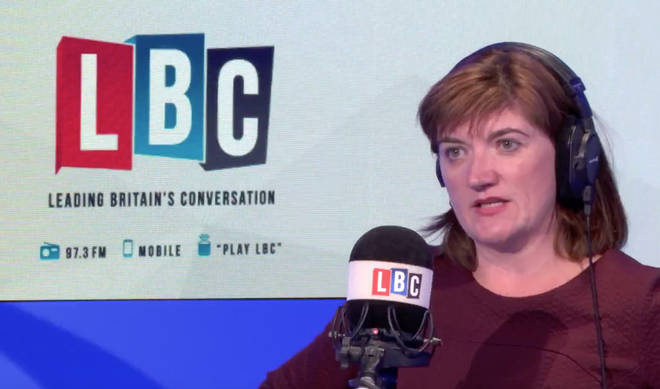 Ms Morgan said it was a "tragedy" that terms such as Leavers and Remainers were still be used almost two-and-a-half years after the flagship vote.
"I am firmly of the opinion the UK will be leaving the European Union," she told the panel.
"We will not be a member of the EU that is it.
"Now how we leave and what the relationship is going forward and the rest of it that's what we're arguing about now, but we will be leaving the EU so we will have be fulfilling the mandate."
If you missed the latest episode of Cross Question you can catch up here.