Remainer Passionately Explains Why She's Happy With A No-Deal Brexit
28 February 2019, 08:33
Nimco Ali voted Remain at the EU Referendum. But she told LBC why she would now be happy with a no-deal Brexit.
The campaigner believes it should not be seen as far-right trait to have pride and belief in your country.
Speaking to Iain Dale, she said: "I voted Remain and a lot of my peers who voted Remain are very much about leaving now because we've seen how the EU is treating us right now.
"I am happy with a no-deal Brexit. Come March 29th, I think we should just leave.
"This is from someone who voted Remain and who cried for two and half months about the fact that we voted Leave.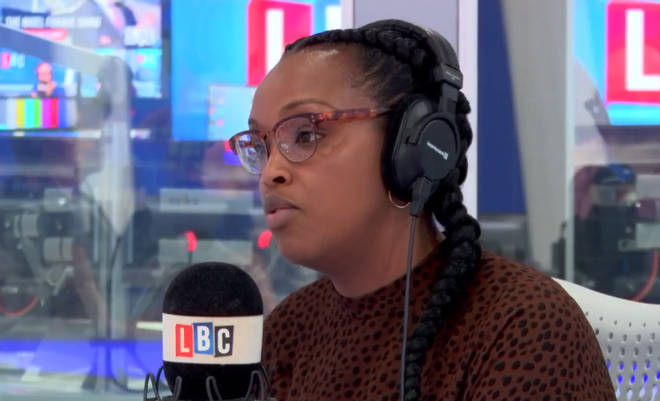 "I assumed as a Remainer that all the people who voted Leave were racist and hated people like me and were very Little Britain.
"In the last two years and a half years, I've spent time meeting a lot of young people who voted Leave and who believe in this country, who just like my people in Somaliland, believe in their own country.
"So I'm actually happy with a no-deal Brexit."
Watch her passionate explanation at the top of the page.