Robert Peston: This Is Why Interest Rates SHOULDN'T Rise
2 November 2017, 17:24 | Updated: 2 November 2017, 19:00
For the first time in more than 10 years the Bank of England has raised interest rates, but Robert Peston has told LBC he doesn't think that's the right decision.
ITV's political editor gave his reaction to the news as he joined Iain Dale in the LBC studio on Thursday evening.
The official bank rate has seen its first increase since July 2007, lifting from 0.25% to 0.5%.
Mark Carney, the Bank of England governor, said it's likely to rise twice over the next three years.
But having previously worked as an economics correspondent, Peston said the UK's economy is still "too fragile" for the lift.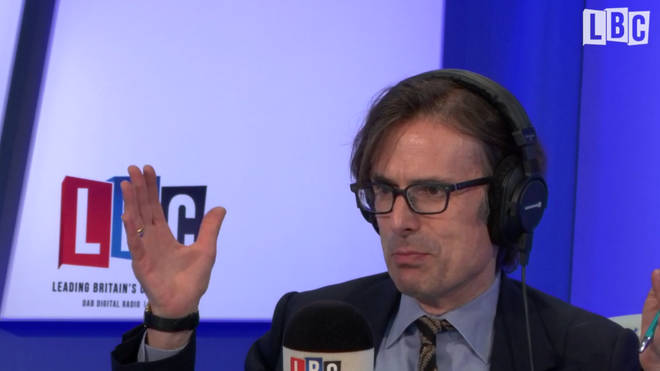 He said: "Frankly I think it's a courageous decision. The indebtedness of the UK is still at record levels.
"It's true household debts since 2008 have come down a bit but as we all know, government debt has more than compensated in the way that it has exploded for that slight rebuilding of households' balance sheets.
"We also have terrible structural inequalities in the country as a whole. London and the South East hasn't done too badly since 2008 but there are many parts of the UK where living standards are as low, well lower than they've ever been.
"So, I do worry about this."
You can watch the whole fascinating interview in full below: