Ruth Davidson Reveals How She Copes With Mental Health Worries In Politics
2 October 2018, 20:38 | Updated: 2 October 2018, 20:39
Ruth Davidson has spoken honestly to LBC about how she deals with her mental health worries while working under the pressures of politics.
In an interview with Iain Dale, the Scottish Conservative leader opened up about her struggles with depression as a teenager.
She described how she works to stay on top of her mental health, with her last dark period occurring in 2006.
Now pregnant with her first child, Ms Davidson praised high-profile people, such as the Royal Family, for their work in raising awareness over mental health.
"It would have made a difference to me," she said. "I wouldn't have felt like my life was coming to a complete stop".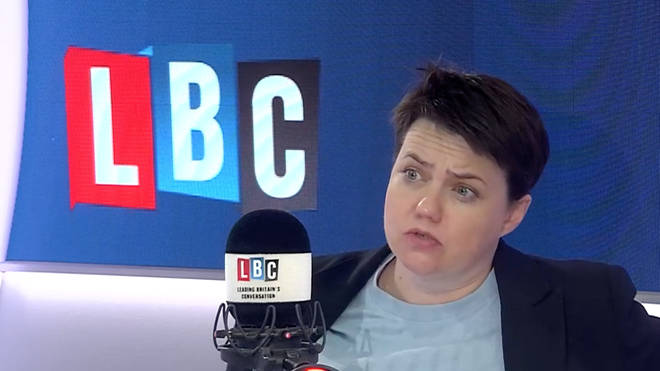 Despite being repeatedly tipped for the job, Ms Davidson has previously ruled out becoming prime minister because she values her "mental heath too much".
Asked about how she balances her mental health with her busy work load - the Scottish Tory revealed all to LBC.
"What works for me is building a bit more structure into my life," she said.
"I go to bed and go to sleep at roughly the same time every night.
"I increase how much exercise I do, I cut down on my alcohol intake and I set myself short and medium-term goals which are achievable.
"That kind of regiment I find really helpful to either staving it off or pulling myself back a bit."
You can watch the full, fascinating interview below.