Ruth Davidson's Fascinating Answer On Her Conservative Leadership Ambitions
2 October 2018, 20:41
Ruth Davidson has opened up about why she does not have her eyes set on Number 10, despite being tipped for the top job.
The Scottish Conservative leader said she had ruled it out three years ago because it is "not where my ambitions lie".
She was first elected to the Scottish Parliament in May 2011.
Based in Edinburgh, she's currently expecting her first child and says she has too many important ties to Scotland.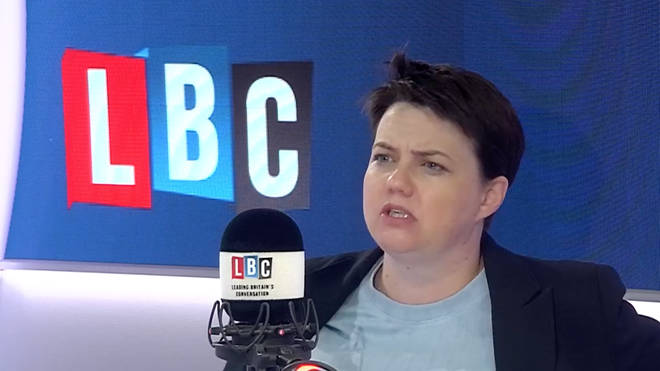 "I do believe that there is more to life than just personal ambitions," she said.
"My family, my loved ones, there are other parts of my life that are important too, which are very much based in Edinburgh where I serve, where my constituency is, where the Parliament is and where the office of First Minister is."
Meanwhile, Ms Davidson has also spoken honestly about her battles with mental health.
In the hour-long interview with Iain Dale she explained what she does to stay on top of her depression.
Watch the pair's conversation in full below.