Food Fight: Shadow Minister Battles Brexiteer Over Chlorinated Chicken
4 October 2018, 13:42 | Updated: 4 October 2018, 13:55
A Brexit row between a shadow minister and the co-chair of Leave Means Leave became incredibly heated when the subject suddenly changed to chlorinated chicken.
Richard Tice and Andrew Gwynne MP did battle over fears food standards would have to be lowered in order for the UK to strike a trade deal with the US after Brexit.
It could see products such as hormone-treated US beef and chlorine-washed chicken being imported to the UK.
Mr Tice, a prominent Brexit campaigner, said such reports were just "scaremongering" by "those who don't want us to leave".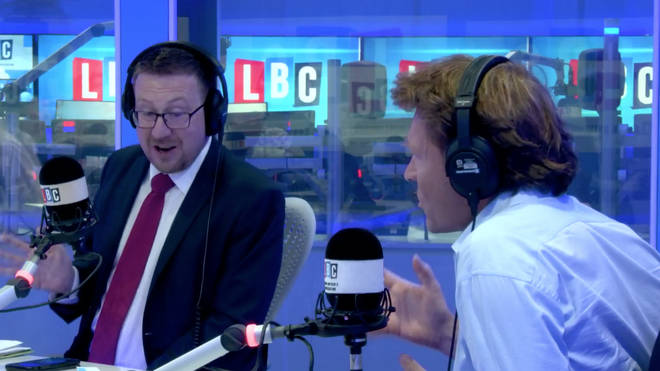 - Cross Question Podcast With Iain Dale: Download Now
Mr Gwynne, the Shadow Secretary of State for Communities and Local Government, disagreed.
"I certainly don't want to be eating chlorinated chicken," the Labour MP said. "I don't think we should have it."
But, Leave Means Leave co-chair hit back: "Have you been to the United States? Have you eaten chicken?"
Mr Gwynne replied: "Well..."
Mr Tice jumped back in: "There we are, so you've eaten chicken that has been washed in chlorine.
"Did you eat salad in the United States? It was washed in chlorine."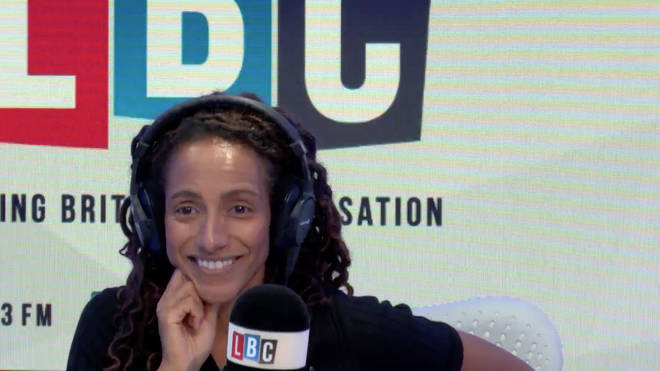 "I don't necessarily want that in this country - that's the point," the MP retorted.
"No one is suggesting we are going to water down standards," Mr Tice responded. "But in reality it is just classic scaremongering by those who don't want to leave."
The row continued to unfold, much to the amusement of fellow panellist Afua Hirsch.
Watch it unfold above.