Suzanne Evans Calls On Nigel Farage To Join Her And Quit Ukip
3 December 2018, 20:14 | Updated: 3 December 2018, 20:34
Suzanne Evans has called on Nigel Farage to join her and quit Ukip as she claimed the party had seen a "Momentum-style infiltration".
The party's former deputy chair announced her resignation from Ukip on Monday, claiming it was "becoming a successor to the BNP".
She was critical of the party's direction under the current leadership of Gerard Batten, who recently appointed Tommy Robinson as an advisor.
Speaking on LBC, Ms Evans told Iain Dale she believes Nigel should also take action.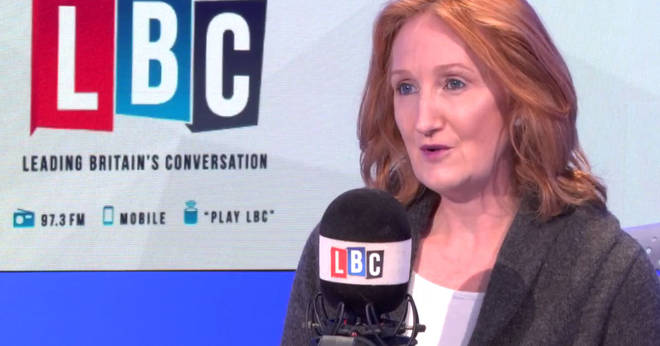 "I think he should leave the party to be honest," she said.
"It is not the party he founded with Gerard Batten ironically.
"What I have seen is that the 8,000 new members Ukip has had over the last few months… I'm sure many are good decent people who just want to fight for Brexit like I do.
"But my impression of being on social media, of being at meetings and events, is there has been a Momentum-style infiltration of Ukip.
"There is a much more hardline element that is anti-Islam and pro-Tommy Robinson."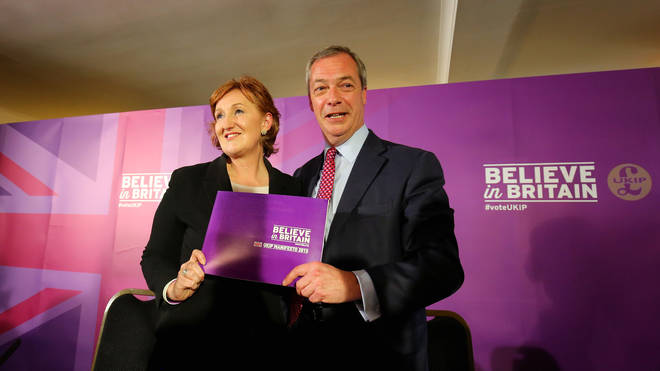 Ms Evans, who was the author of the party's 2015 manifesto, said she wanted to stay involved with politics.
But, she ruled out joining the Conservatives with Theresa May at the helm.
"I think she is making an absolute pig's ear of Brexit, it is quite disgraceful the lack of negotiation that she has done," Ms Evans continued.
"Therefore I cannot support that."