The Call From A London Teacher That Left Iain Dale Horrified
1 November 2018, 07:48 | Updated: 1 November 2018, 07:56
The shocking stories this teacher and her colleagues had experienced in the classroom left Iain Dale both horrified and lost for words.
Hayley in Brent told LBC she'd had chairs thrown at her, and another teacher was threatened with rape by a pupil in what was an extraordinary call.
It came as teachers at one school in Edinburgh were sent home without pay after refusing to teach "violent and abusive" students.
Eleven teachers refused to give lessons to eight pupils at Kaimes School following physical and verbal assaults.
It was a situation Hayley, a London-based teacher, was all too familiar with.
She teaches in an all boys' school where she has now been based for four years.
Three weeks into the job she was attacked by an aggressive pupil.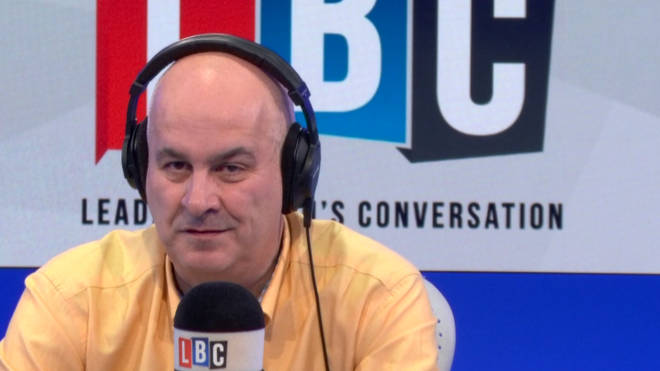 He picked up a chair and threw it at her after being asked to leave the classroom.
Another teacher was forced to intervene and remove the student from the room.
In what left Iain gobsmacked, Hayley also revealed how a friend of hers, who is also a teacher, was threatened with sexual assault by one Year 11 pupil.
"A student completed his homework online," she said.
"The answers he submitted ended up saying he was going to rape her and he was going to have sex with her daughter and he was going to get her after school.
"He was removed from her lesson that day, but he was back in the lesson the next day.
"They couldn't prove it was him, they said it could have been someone else's login."