Theresa May's Inability To Win Exchanges On Brexit Is Telling: Iain Dale
6 June 2018, 18:38 | Updated: 6 June 2018, 18:46
Jeremy Corbyn once again got the better of Theresa May on Brexit at PMQs today and it's telling, Iain Dale says.
The Labour leader compared the Prime Minister's handling of Brexit with the "shambles" of rail timetable changes.
He told the Commons that the Government had failed to publish key documents about the future relationship with the EU.
Iain criticised Mrs May for not being able to answer what he described as simple questions.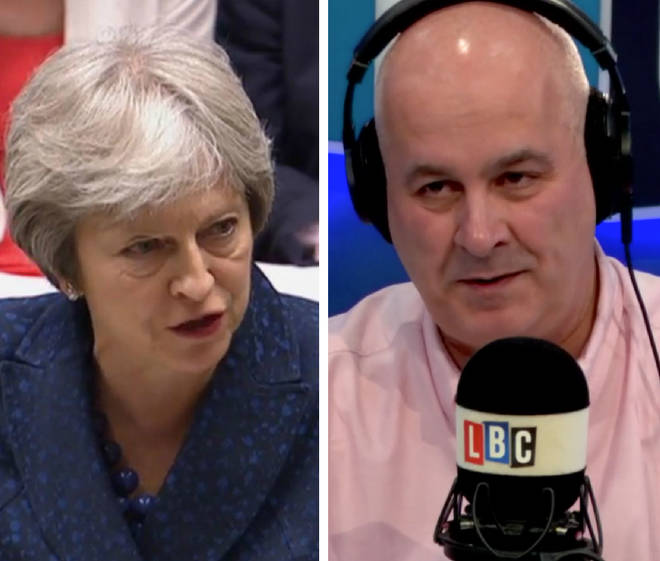 Summing up today's session in the House of Commons, Iain said: "It has to be said that Jeremy Corbyn easily came out on top.
"It's really weird isn't it that when Jeremy Corbyn talks about Brexit at PMQs, which until recently he hadn't done, he's always come out on top.
"What does it say about the Prime Minister and the government's stance on Brexit when she always loses the exchanges on Brexit in the House of Commons?"
Watch above.