'They don't deserve to be in government', says Iain Dale as Tory Peer considers supporting Labour in next election
9 August 2023, 21:18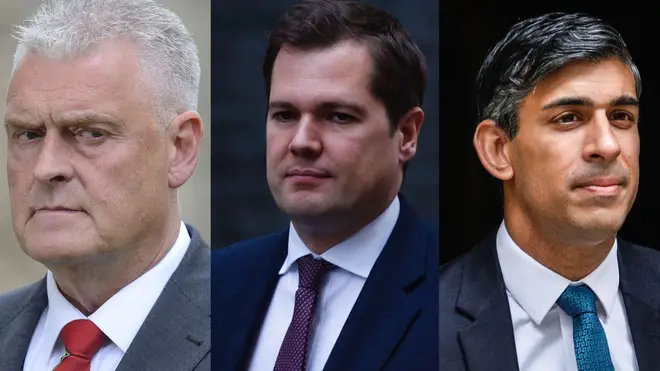 Iain Dale responds to Conservative peer Zac Goldsmith's surprising support for Labour and expresses his disillusionment with Tory's direction himself.
Iain Dale spoke to listeners after Conservative peer and Boris Johnson ally Zac Goldsmith said that he was "very tempted" to support Labour at the next election.
During his monologue, Iain asked listeners whether they are considering abandoning their natural political home at the next election.
Iain went on to say: "I can't endorse a party that endorses Lee Anderson telling migrants to F*** off back to France.
"If it was just him saying it as a backbencher, I wouldn't approve of it. I would just think, 'Well, that's just him mouthing off for publicity.
"But the fact that No.10 and the Secretary of State for Justice have supported it, I find absolutely despicable."
READ MORE: Diane Abbott says migrants 'have indeed f***ed off' in attack on Lee Anderson as 41 drown in tragedy off Italy
It comes as the Conservative Party deputy chairman Lee Anderson refused to apologise after saying those unhappy with the Bibby Stockholm should "f*** off back to France".
Downing Street later reiterated the view, with a spokesperson for No10 saying: "The justice secretary was speaking on behalf of the government. That is the response."
Iain continued: "Now, I may receive calls over the next few months to change my mind, but I'm reaching a point where it's just one thing after another, and they don't deserve to be in government.
"And it pains me to say that... but it has gotten to a point where if people don't speak out and register the fact that moderate Conservatives will not put up with this type of behaviour by the people at the top of their party, then who's going to speak out?"
READ MORE: Government to send channel migrants 4,000 miles to Ascension Island as 'sensible' Rwanda alternative