When Ken Loach Laid Into The Tories On LBC
13 February 2017, 16:57 | Updated: 13 February 2017, 17:34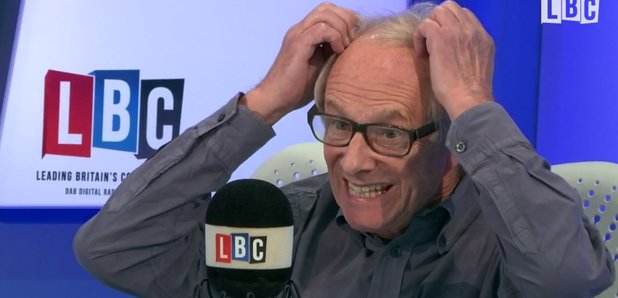 Ken Loach laid into the Tory government last night at the BAFTAs, but this Iain Dale interview gave him more time to spell out exactly why he believes they're "disgraceful".
Speaking to Iain in October last year as he promoted I, Daniel Blake, Loach made it quite clear that he believes the Conservatives are making a determined effort to punish Britain's less well-off:
The always uncompromising director called for the Tory government to be removed at the BAFTAs last night, calling Theresa May's party "disgraceful".
Saying that the benefits system was using "hunger as a weapon" to keep struggling people in line, Loach described the Conservatives as "having a class interest...to defend the rights of those privileged and undermine the rights of the poor."
When Iain brought up former Work and Pensions Secretary Iain Duncan Smith, Loach audibly grumbled before describing Duncan Smith as "operating a policy that demeans and humiliates hundreds of thousands of people."
See more from Loach above - including his thoughts on Lily Allen and refugees. Then watch what Iain Duncan Smith said about I, Daniel Blake when he spoke to Iain Dale this evening: