Dept of Health a 'smoking ruin' over PPE and procurement, Dominic Cummings tells MPs
17 March 2021, 10:47 | Updated: 17 March 2021, 18:05
Controversial former No10 chief adviser Dominic Cummings took aim at Matt Hancock's health department, in his first major appearance since leaving Downing Street in November 2020.
Mr Cummings said the Department for Health had an "absolute total disaster" in procuring PPE in spring 2020, claiming this led to the vaccine program being taken out of the department.
"In spring 2020 you had a situation where the Department for Health was just a smoking ruin, in terms of procurement and PPE and all of that," he told the Science and Technology Committee.
Read more: PM backs calls for national day of reflection to mark anniversary of Covid-19 lockdown
"Obviously last year we saw the Department for Health had just an absolute total disaster in terms of buying: how it buys, how it procures, how it deals with science and technology.
"It is why we had to take the vaccine process out of the Department for Health."
Chief Scientific Advisor Sir Patrick Vallance was the one that approached No10 and said the vaccine program should "not be run out of the Department for Health," Mr Cummings claimed.
Read more: When are over 50s getting the Covid-19 vaccine in England?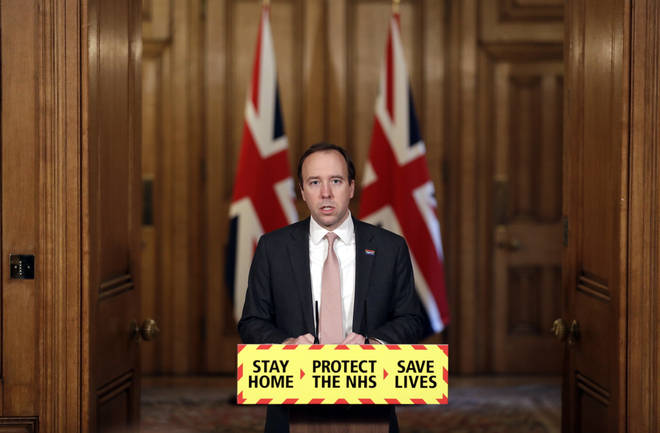 Mr Cummings repeatedly highlighted how he saw bureaucracy as stifling the UK government's ability to move with speed and agility.
"There was no entity in the British state - zero entities, including the prime minister himself - who could make rapid decisions on science funding, minus horrific EU procurement, state aid laws, etcetera, etcetera" he told the committee.
"No entity in the British state that could operate at scale and at pace. That was obviously disastrous."
Read more: EU plans to introduce 'vaccine passports' ahead of summer holidays
Living room 'deal'
Mr Cummings also disclosed details of a deal he made with Boris Johnson, the Sunday before he became prime minister.
His conditions for accepting the top advisor job at No10 included avoiding a second referendum on Brexit, doubling the science budget and changing the "disaster zone" at Whitehall.
A further condition - and the main focus of the committee meeting - was to create a research agency similar to the Advanced Research Projects Agency formed by US President Dwight D. Eisenhower in the 1960s.
The PM appears to be fulfilling this commitment even after Mr Cummings has left Downing Street, announcing plans for an Advanced Research and Invention Agency in February.
Watch: Consultant virologist tells LBC he's not worried about the AstraZeneca jab
Revealing the full detail of the living room meeting, Mr Cummings told MPs: "The prime minister came to speak to me the Sunday before he became prime minister and said would I come into Downing Street to try and help sort out the huge Brexit nightmare.
"I said yes, if: first of all you are deadly serious about getting Brexit done and avoiding a second referendum; secondly, double the science budget; third, create some ARPA like entity; and fourth, support me in trying to change how Whitehall works and the Cabinet Office work because it is a disaster zone.
"And he said: 'Deal'."
The former chief advisor went on to clarify the circumstances of the meeting, explaining it was held: "In my living room, [the] Sunday before he became Prime Minister. Just he and me."
Read more: Matt Hancock insists Oxford/AstraZeneca vaccine is safe
£40,000 pay rise?
Mr Cummings also rejected widespread reports that he had been given a £40,000 pay rise during the pandemic, saying instead that the apparent rise was because he had asked for a pay cut the previous year.
"It is true that I interfered with the pay system regarding my own pay, but that was in summer 2019," he explained.
"When I arrived I was put on the normal pay band for my position of £140,000. I said that I didn't want that and I only wanted to be paid what I was paid at Vote Leave.
"I figured that I should be paid the same for trying to sort out the Brexit mess as I was for doing Vote Leave so I asked for a pay cut, which is what happened in summer 2019. For some reason this has appeared in the media as if I got a pay rise after Covid, but that didn't happen.
"When we were all rehired, on the day after the election, I moved back onto the normal pay grade for my position."
Read more: Why did Dominic Cummings quit Downing Street?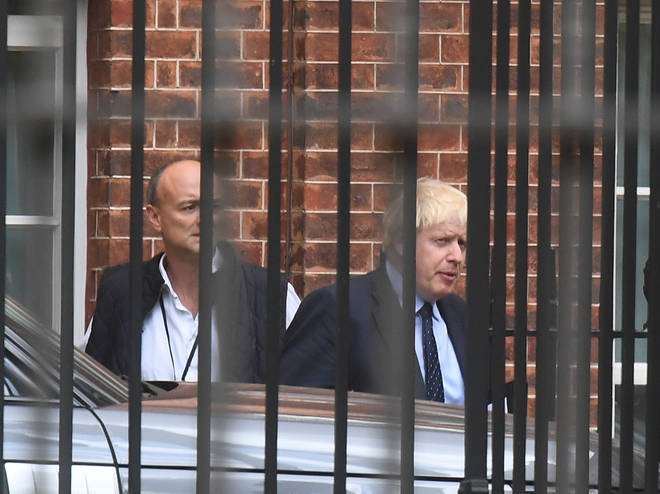 Clarke and Cummings
Chair of the Science and Technology Committee, Tory MP Greg Clarke, also revealed Mr Cummings will appear at a future date to discuss more about the government's response to the pandemic, of which he is thought to have played a major role until his departure from No10.
While polite at the Wednesday's committee meeting, Mr Clarke and Mr Cummings are reported to have had a troubled past relationship.
In 2019, Conservative MP Sir Roger Gale described Mr Cummings as an "unelected foul mouthed oaf", highlighting the way the adviser treated Mr Clarke.
Speaking to LBC he said: "The way that he treated a senior former cabinet minister, Greg Clarke, who is highly respected, mild-mannered, most courteous secretary of state.
"The way that he was treated and abused by Mr Cummings is wholly unacceptable, and that man has no place in Downing Street at all."