Drag queens should be invited into schools to tackle 'heteronormative culture' dominating education, union says
5 April 2023, 19:19 | Updated: 5 April 2023, 19:21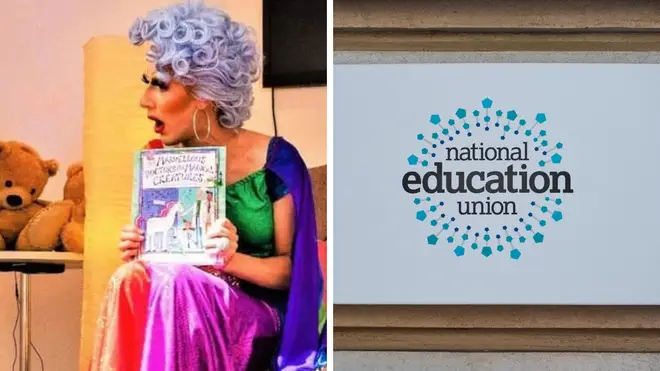 Drag queens should be invited into schools to help challenge the "heteronormative culture" dominating education and make classrooms more inclusive, Britain's biggest teaching union has said.
National Education Union (NEU) members voted on Wednesday to support LGBT+ initiatives which include inviting authors from the LGBT+ community to speak in schools, and drag queen storytime.
They said such activities would help take on the "heteronormative culture and curriculum that dominates education".
Teachers backed the motion at the union's annual conference in Harrogate on Wednesday after secondary school teacher Shelby Millard told delegates that the PM Rishi Sunak "is supporting the far-Right attacks on drag queen storytime" and "the murder of beautiful souls like Brianna [Ghey]."
Ms Ghey, a transgender teenager from Warrington, was found stabbed to death in a park in February. Two teenagers were later charged with her murder.
Read more: Revealed: First mega-barge being towed from Italy to Dorset which will house 500 migrants
Read more: Scottish police search Nicola Sturgeon's garden as husband Peter Murrell arrested in SNP money probe
The NEU later put out a statement saying that Ms Millard "unreservedly apologises for the wording of her conference speech" after meeting with union officials.
A NEU spokesperson: "She apologises and withdraws the specific allegation that Rishi Sunak supported the murder of a young trans girl.
"Many trans and non-binary teachers feel strongly that the Government is not doing enough to support them but it is essential that we always debate policy solutions in calm and measured ways."
Members agreed that, by blocking Scotland's gender reform bill, which aimed to make it easier for people to change their legal gender, the Government is "creating a hostile environment" for transgender people, The Telegraph reported.
The move "encouraged the far-Right to organise further attacks on drag queen storytime and has created an atmosphere where hate crime can thrive", members said.
Others, including some MPs and groups including the Women's Rights Network have voiced concern that drag queens are "adult entertainment" not appropriate for children.
Read more: Man admits killing NHS nurse wife and her two children, 4 and 6, in their home
Read more: Hundreds of bank branches to close in 2023 – is yours due to shut?
Tory MP Miriam Cates said: "It is highly concerning that the NEU is endorsing the exposure of young children to drag queens dressed and performing in a highly sexualised way in the supposed safety of the classroom.
"I can't believe that most teachers or parents would support this and I would urge the NEU to revisit some basic safeguarding principles."
Following the ballot, the NEU will now encourage all schools create LGBT+ spaces, which members said should allow transgender students to "speak, discuss and explain their thoughts, feelings and experiences without fear".
The union claimed that almost 20 years a ban on the promotion of homosexuality by local authorities and schools was lifted, "too many students still go through an education experience which isn't LGBT+ inclusive."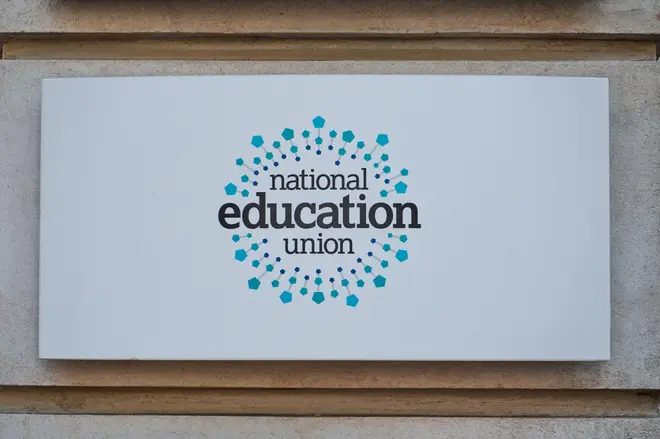 NEU joint general secretary Dr Mary Bousted said: "Inclusive teaching is essential for students who are LGB, trans or non-binary, and has also been shown to bring many benefits for all students.
"The Government is seriously failing to support trans people which means the creation of LGBT+ spaces and networks in schools and colleges is now more necessary," she added.
A Government spokesperson said: "We took action on this [Scotland Gender Recognition Reform] Bill because it has real implications for how these issues are treated on a UK-wide basis.
"This includes impacting single-sex spaces and services, and the creation of two gender recognition regimes in the UK.
"We have a long established UK-wide equality framework that protects everyone - including transgender people - from discrimination, harassment and victimisation and advances equal opportunity for all."