Julia Wendell's Madeleine McCann claims: The story so far
30 March 2023, 12:21 | Updated: 6 April 2023, 12:20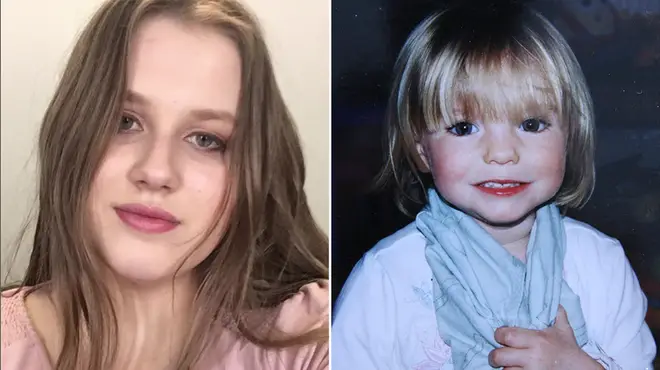 A woman claiming to be Madeleine McCann has been making headlines across the world, but is she really that missing girl? And what have the DNA tests said?
Julia Wendell, aged 21, has made a case for herself as she claims she could be missing child Madeleine McCann who vanished from her holiday residence while away with her family in Portugal in 2007.
She first started making headlines when she set up her own Instagram account, detailing all the reasons she believed she could be Gerry and Kate McCann's daughter, including her eye having the same trademark line.
But as the story unfolds, and as she gained the full support of Private Investigator Dr Fia Johansson, the public have been sharing their own thoughts on the case, with some extremists even sending death threats.
Read more: Woman claiming to be Madeleine McCann says first memories of 'buildings and beach' similar to where girl was last seen
Read more: Woman claiming to be Madeleine McCann denies stealing birth certificate and photos from her family
So as Julia awaits DNA test results and further evidence to support her claims, here's a full timeline of what's happened so far.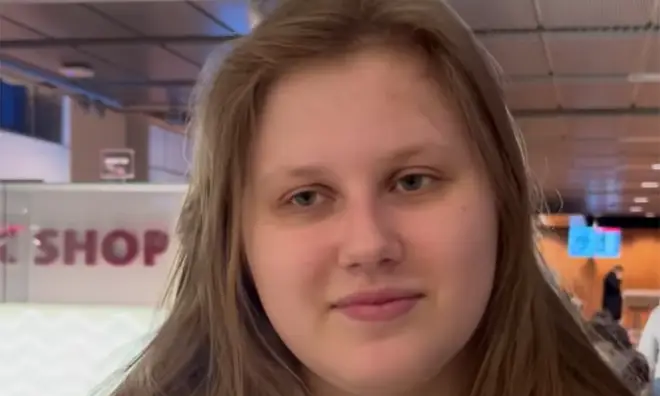 Julia Wendell goes viral over Madeleine McCann claims
Julia, from Poland, began going viral with her Instagram account, where she shared her story as to why she believed she was Maddie.
With more than one million followers, she claimed she had evidence including childhood videos and pictures and physical similarities, as well as some unsettling things her family had said leading her to believe she couldn't biologically be related.
She also believes she could be Madeleine because she says she was sexually abused by a man she believes was a suspect in the Madeleine McCann case.
Julia believes her age is likely to be incorrect too as she would be two years older than Maddie.
Private Investigator Dr Fia Johansson joins the case
Following the case on social media, Dr Fia Johansson who is also a psychic, took on Julia Wendell's claims after no one else did.
Speaking to Sky News Australia Fia explained the "small detail" that convinced her to take control.
She said: "She has this mark in her eyes... that I can see when she's talking to me. I looked at the eyes and said 'oh my god that's exactly the mark'
"The two have a distinctive brown smudge on their right iris. Maddie's was due to a rare condition called coloboma – and share some other similar features evident in childhood photos."
Julia Wendell flees Poland
As the case gained more public interest, Julia found herself receiving death threats and harsh comments on her social media account, which has now been deactivated.
However, following her week in Poland investigating the case, Dr Fia decided to take Julia home with her to LA after she believed her safety was compromised.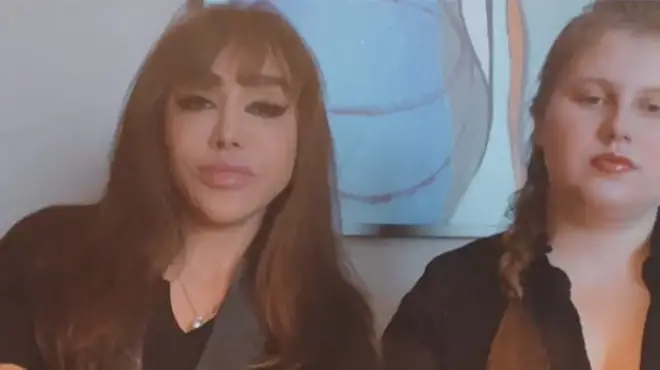 What has Julia Wendell's polish parents said?
The family of the woman claiming to be Madeleine McCann have said they are "devastated".
In a statement released via Polish missing persons organisation Missing Years Ago they said: "For us as a family it is obvious that Julia is our daughter, granddaughter, sister, niece, cousin and step niece. We have memories, we have pictures.
"Julia also has these photos, because she took them from the family home with the birth certificate, as well as numerous hospital discharges.
"We always tried to understand all situations that happened with Julia. Numerous therapies, medicines, psychologists and psychiatrists - Julia had it all guaranteed. She wasn't left alone.
"Threats to our address from Julia, her lies and manipulations, activity on the internet. We've seen it all and we've tried to prevent it, to explain, we've asked her to stop.
"Julia once wanted to be a singer, a model. She always wanted to be popular. What's happening now she got one million followers.
"We're afraid Julia will carry the inevitable. The internet won't forget, and it's obvious that Julia isn't Maddie."
Julia Wendell submits DNA samples
Keen to prove who she is, Julia has sent off three DNA samples for forensic analysis as well as a genetic test to establish her ancestry.
Dr Julia told RadarOnline: "If the results come back that she's British or from that area then we are going to continue our investigation into Madeleine McCann and communicate with the detectives in Portugal.
"We have a lot of evidence right now that shows Julia was definitely trafficked to Poland."
Julia Wendell's ill health
Dr Fia, who also acts as Julia's spokesperson, has spoken about Ms Wendell's health and the struggles she has.
She said the 21-year-old "has bad asthma" and "suffers lots of pain in her bones".
Julia as undergone CT and MRI scans as well as blood tests to help get to the bottom of her health struggles.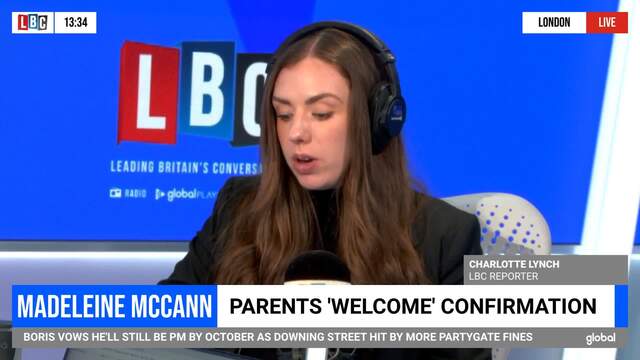 Madeleine McCann's parents 'welcome the news' of suspect
Julia Wendell could be American family's 'missing daughter'
An American family has contacted Julia and Dr Fia as they think she could be their missing daughter.
Dr Fia has insisted they await DNA test results before exploring further as they need to know more about Julia's background.
She said: "Right now, there are a lot of families with missing children, similar to Julia's age, that are going to be emailing us because they would love to know where their missing loved ones are."
Julia Wendell given '90% verdict' by facial recognition software
Ava-X, a facial recognition firm in Switzerland, say their face recognition software found that Julia is extremely unlikely to be Madeleine, giving a verdict of 90 per cent.
"It's practically impossible for the young Pole to be Maddie," Ava-X boss Christian Fehrlin told Blick.
Julia Wendell goes on Dr Phil
Julia Wendell, 21, appeared on US show Dr Phil on Monday and said she began suspecting she was Madeleine in June last year.
She claimed her mother would change the subject when she brought up her birth, and that her photos and birth certificate were never shown to her.
And she claimed a document in Poland that tracks her health as a child has six blank pages at the start.
She said she would take whatever tests are needed to prove her claim.
Julia Wendell's first childhood memories linked to Madeleine McCann
Ms Wendell has said her first childhood memories are "eerily similar" to the place where the British toddler vanished 16 years ago.
Appearing on Dr Phil to discuss her claims that she is the missing girl, she said: "I have some single memories since eight, nine years old. And before eight, I have only this one memory with beach and water, like sea or ocean, and there were turtles and children trying to catch the turtles and take them in their hands.
"And I remembered light-coloured buildings, like white or very light colours, sunlight on this building."
Private investigator and medium Dr Fia Johansson, who is helping Julia claims her memory has a resemblance to the environment in which Madeleine disappeared.