King's Coronation flypast date, times and route: Exactly where you can see the Red Arrows
6 May 2023, 09:50
What time is the coronation flypast? And what's the route it will be taking? Here's everything you need to know about the event including where else in the country you can see it and whether it's cancelled or not.
A royal celebration is never complete without an impressive flypast display from the Red Arrows and the King's Coronation this weekend alongside his wife Camilla is no exception.
Following the grand procession back to Buckingham Palace from Westminster Abbey, Charles III and his family - which will include Prince William, Kate Middleton and their three children - will gather on Buckingham Palace's balcony to watch the collection of aircrafts do their display.
Sure to put on a great show for the royal family and the London crowds, those who want to catch a glimpse of the coronation celebrations from outside the capital will also get a chance to see the flypast, especially if you live in Norfolk, Suffolk and Essex.
Around 60 different types of aircraft will gather including The Red Arrows, 16 helicopters and the magnificent Spitfires from the RAF Battle of Britain Memorial Flight will take part.
Read more: Will Camilla be crowned Queen after King Charles's Coronation?
Read more: Why King Charles III broke tradition and chose Diamond Jubilee Coach for coronation procession
Here's everything you need to know about the coronation flypast including times and areas in the UK you can see them.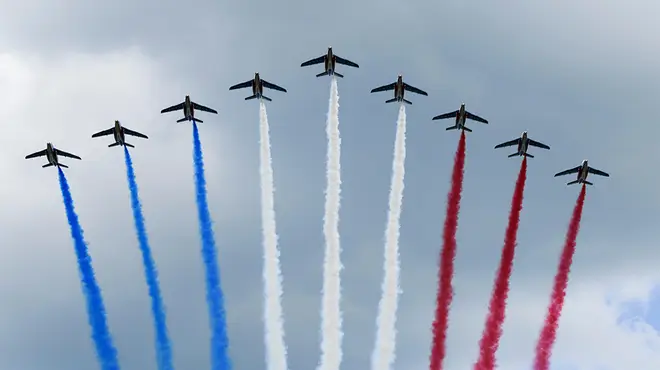 What time and day is the Coronation flypast?
King Charles and Camilla's Coronation day has a packed schedule but the royal flypast will be one of the last events on Saturday, May 6th.
At 2:15pm, the royal family members will begin gathering on the balcony ready for the flypast which is expected to arrive about 2:30pm.
What is the Coronation flypast route?
The grand finale of the Red Arrows of course happens in London by Buckingham Palace but many people outside the city will also be able to catch a glimpse of the planes as they leave their base and begin their formation.
If you live in parts of Norfolk, Suffolk and Essex, it's likely you can catch yourself a glimpse of these incredible aircrafts.
Here's the areas of which you can see the flypast with rough times:
Area A: North Sea and Norfolk Coast - 1.15pm-3pm
Area B: Thetford, Norfolk and Bury St Edmunds, Suffolk - 1.45pm-3pm
Area C: Ipswich, Ipswich - 2pm-3pm
Area D: Colchester and Chelmsford, Essex - 2pm-2.45pm
Area E: London - 2.10pm-2.45pm
Area F: Croydon, London and Surrey - 2.20pm-3pm
Area G: Reaading, Berkshire, Swindon, Wiltshire and Oxford, Oxfordshire - 2.20pm-3pm
Area H: Gloucestershire and Oxfordshire - 2.20pm-3pm
Area I: Marlborough, Tidworth, Wiltshire - 2.20pm-3pm.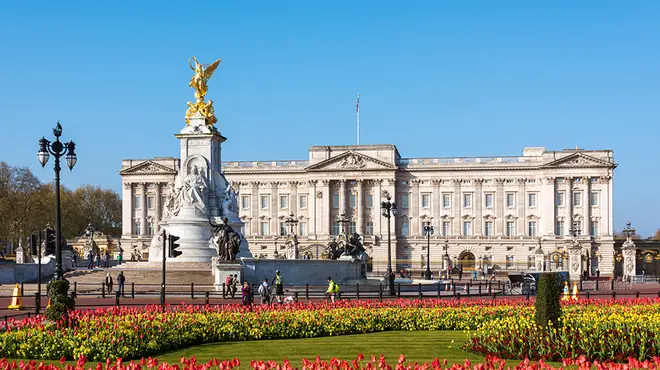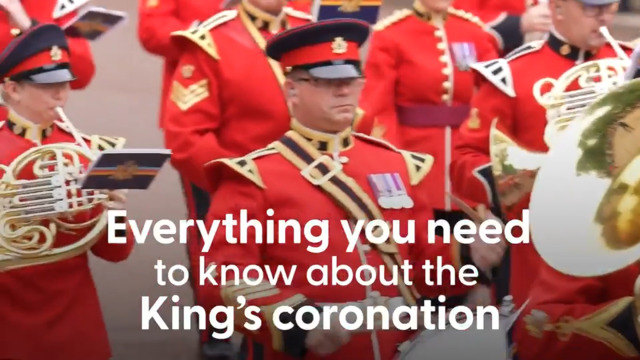 Everything you need to know about the King's coronation
Could the Coronation flyover be cancelled?
The Coronation weather forecast plays a huge part in weather the Red Arrows and other planes can complete their historic flyover.
The current outlook is predicting a 90% chance of rain with temperatures of 16 degrees meaning there will be poor visibility for the performance.
If the safety of the flypast is put at risk, it may be altered or cancelled altogether.