Will Prince Harry and Meghan Markle attend King Charles's Coronation?
11 April 2023, 11:05 | Updated: 11 April 2023, 14:31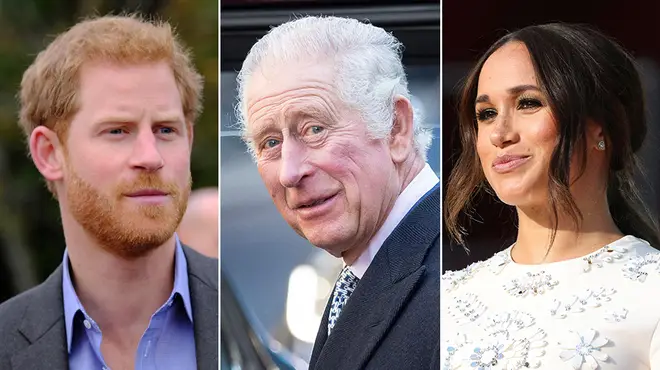 King Charles and wife Camilla Parker-Bowles have invited Harry and Meghan to the coronation but will they attend? Here's what's been said.
Prince Harry and Meghan Markle haven't been popular with the royal family and followers following their shocking Netflix docuseries, the Duke's autobiography, Spare and King Charles's request they leave Frogmore Cottage.
However, despite the royal family drama, Charles III has invited his son Harry and wife Meghan to the historic event that is his coronation happening on May 6, 2023 - but will they attend?
A spokesperson for the couple hinted they had received their invitation but they won't confirm publicly if they are attending or not.
Related article: King Charles' coronation procession only a quarter as long as the Queen's, with fears some royal fans could miss out
Related article: Queen wanted William and Harry to fight in Afghanistan: 'They took my shilling, now they should do their duty'
With a big question mark hanging over their attendance, here's everything that's been said so far and the theories about whether Meghan and Harry will be back in the UK this May 2023.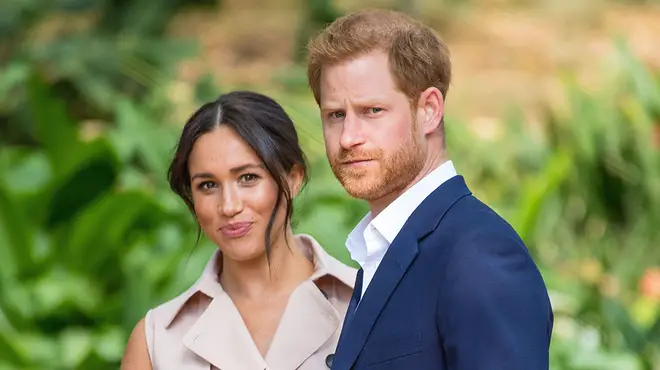 Harry and Meghan asked to leave Frogmore Cottage
If King Charles was hoping to make amends with his son and daughter-in-law before the coronation, their eviction from Frogmore Cottage wasn't going to help.
Latest reports suggest the king, who is in charge of the home, has asked the family to give up their residence so Prince Andrew can move in.
Meghan and Harry renovated the royal residence for £2.5million (originally with tax payer's money before paying it back) and had an agreement to rent out the cottage for the foreseeable future as the UK home.
Harry wants the family back together
Despite his shocking confessions that made headlines all over the globe, Harry has publicly confessed he would love to have a proper relationship with his dad and brother.
Keen to resolve issues in private, Harry told ITV in his interview: "I love my father, I love my brother, and I love family.
"I don't think my father or brother will read the book. … But what they have to say to me and what I have to say to them will be in private, and I hope it can stay that way. None of anything I've written, anything that I've included is ever intended to hurt my family."
The father of two also said he wanted a family, not an "institution".
Harry and Meghan 'on the brink of confirming' plans for King's Coronation
Recent reports have suggested the couple are on the brink of responding to their coronation invite but are said to "want questions answered first".
It's believed they are pulling together their final plans for the event, however, it's unlikely they will be playing a huge role in the event. Reports suggest they won't walk in the procession or pose on Buckingham Palace's balcony.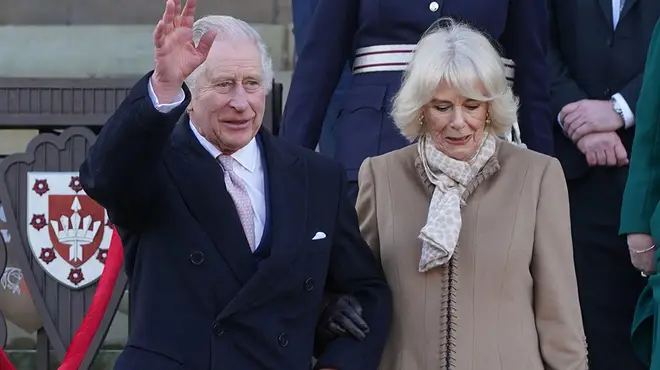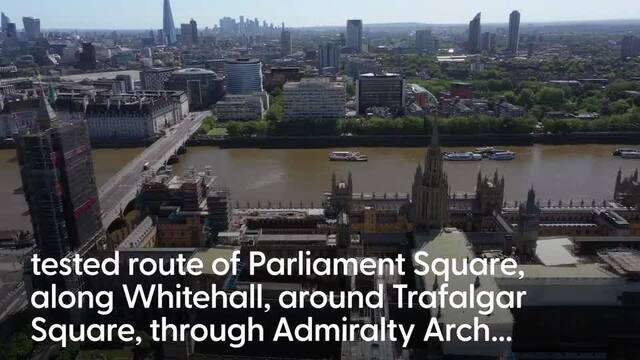 King's coronation route is far shorter than his mother's in 1953
Prince Harry and Meghan Markle's son Archie's birthday
Just like the Queen's Jubilee, Charles's coronation falls on a very special day for the Sussexes - their son Archie's fourth birthday.
It's not known whether the event will prevent them from attending the royal celebration as Archie may be deemed too young to attend. Latest reports suggest the children have not been invited.
Prince Harry's incentives to keep royal ties
Some have suggested King Charles and his close royal aides are figuring out ways to have Harry attend and keep everyone happy.
For example, the discussion of Harry and Meghan keeping their royal titles despite a bill currently trying to be passed in the houses of parliament to take it from them.
Prince Harry will attend if 'royals grant one major condition'
In an attempt to clear the air, Prince Harry has demanded a meeting with his father and brother, King Charles and Prince William, before he agrees to attend the coronation.
"Harry has been very clear and his position hasn't wavered – he isn't going to come if he feels the atmosphere will be as toxic as it was during the Queen's Platinum Jubilee and funeral," a source told The Mirror.
"He's said he wants to reconcile with his family and it's their call, but so far nothing has changed."