Homophobic messages, racist photos and sexism: Firefighters reveal shocking work cultures after damning report
31 March 2023, 13:00
Firefighters have revealed their "awful" experiences of discrimination and harassment after a damning report revealed the scale of the problem across England.
HM Inspector of Fire Services has said the findings need to act as a "watershed moment" warning discriminatory behaviours will continue to prevail unless urgent reforms are made.
One serving firefighter told LBC: "Homophobic comments, racist pictures on WhatsApp about the Royal Family, fraud, theft, harassment, and bullying – I've seen it all go unchallenged or be let go."
Implementing a national barred list is among the report's 35 recommendations, to ensure firefighters who have been sacked for misconduct can't re-join another fire service later.
Another firefighter, in Derbyshire, told us he'd heard from a female recruit he was working with that she had been subject to sexual harassment during her training, with explicit pictures being sent to her.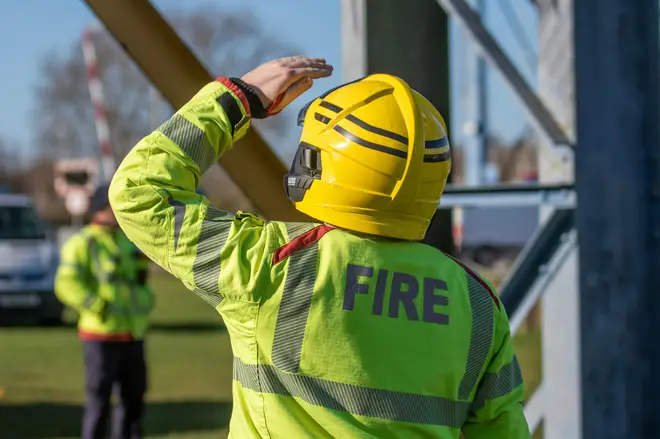 The report, which pulls together evidence inspectors have found during visits since 2018 laid out some stark examples of discriminatory behaviours.
It found "a senior officer referring to a Black colleague using the 'n-word' and putting it down to 'having a laugh'; homophobic abuse written on a firefighter's locker; men using women's toilets and women not feeling confident to challenge this".
Read more: 'We will root it out': Minister pledges after shocking report finds bullying and abuse widespread in fire service
There was also a claim of "two male firefighters joking with a female firefighter that they were 'going to rape her' and the three of them acting out the rape together".
There's now a call for a national standard of background checks to be carried out on all new recruits to the fire and rescue service, which doesn't currently exist.
One now-retired firefighter from West Yorkshire told LBC he remembers having conversations with colleagues in the 1980s and 90s about the possibility of more women joining their teams.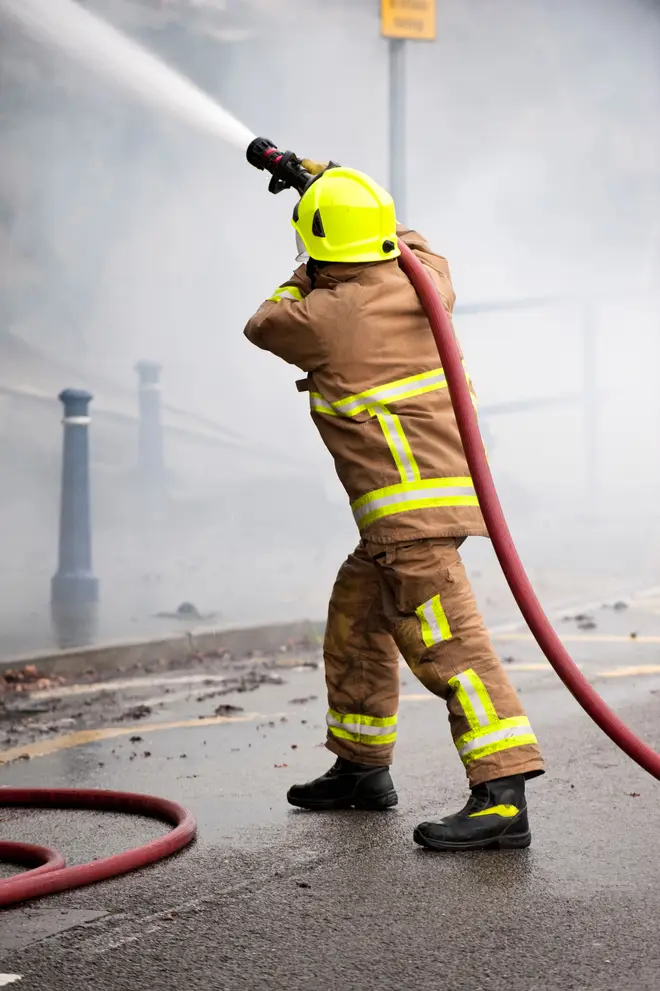 He said: "They were totally against it and didn't want it; it was an all-boys' club, and they were happy to have it that way. Seeing this report now, things haven't changed at all. It's dreadful."
He went on to recall a time when they were all sent through equality awareness course and told LBC: "I used to work next to a mixed-race lad who I knew very well and we lots of conversations about his experiences.
"I'd only mentioned them in one of the courses and it brought all sorts of trouble for me.
Read more: 'Racist jokes and acting out rape': All fire services in England have recorded racism and sexism, report finds
"I was trying to say the fire brigade is not an inclusive place to work and for weeks I had anonymous letters sent to me, swastikas put in my locker, drawing pins in my boots. I never expected those sorts of consequences for just trying to bring a more positive attitude to the workplace."
Chair of the National Fire Chiefs' Council Mark Hardingham has said: "This report makes for difficult reading; I am clear that now is the time to act together to deliver transformation and culture change across the fire and rescue service.
"We need to move forward with pace; there is no time to wait. To read about the allegations of bullying, harassment and discrimination paints a stark and damning picture of the cultural issues fire and rescue services face.
"I fully support the report's recommendations and I am committed to working with fire and rescue services, government, HMICFRS and wider partners to ensure we see tangible improvements – and provide challenge and support where we do not.
"Strong action must be taken to ensure everyone feels safe and supported, staff are treated fairly and have the confidence to challenge poor behaviour."