'Life means life': Government to expand whole-life prison sentences for most depraved killers
27 August 2023, 07:44
The most depraved and sexually motivated murderers will be kept in prison for the rest of their lives by default under new government plans.
Judges will be legally required to hand whole life orders to the perpetrators of the worst forms of murder and all those who are found to be sexually motivated.
Prime Minister Rishi Sunak said: "I have shared the public's horror at the cruelty of crimes we have seen recently. People rightly expect that in the most serious cases, there should be a guarantee that life will mean life. They expect honesty in sentencing.
"By bringing in mandatory whole life orders for the heinous criminals who commit the most horrific types of murder, we will make sure they never walk free."
Read more: Police officer £50,000 reward for help locating body of missing mum 'murdered for relationship'
Read more: Man charged with murder after dog owner stabbed to death in labradoodle theft
Justice Secretary Alex Chalk added: "This important law change will ensure that the worst of the worst can now expect to spend the rest of their lives in prison."
Mr Sunak said he is also "committed" to ensuring that the worst murderers are forced to face the families of their victims in court and to hear first-hand the impact of their crimes.
The law change would have been applied to the killers of Sabina Nessa and Zara Aleena, Downing Street said.
Predator Jordan McSweeney received life with a minimum term of 38 years for his sexually motivated attack on Ms Aleena as she walked home in east London.
And Koci Selamaj was jailed for at least 36 years after beating primary school teacher Ms Nessa to death in the capital.
Under the new plans, these would be whole life orders, the rare longer sentences received by Lucy Letby, "Morgue Monster" David Fuller and Sarah Everard's killer, Wayne Couzens.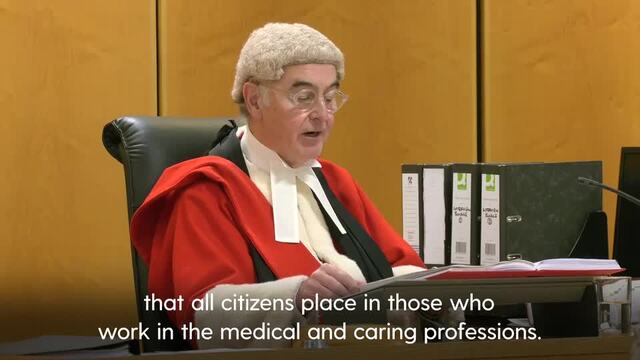 Baby murderer Lucy Letby to spend rest of her life in jail for 'evil' crimes