'I want to go home': Israeli woman, 21, kidnapped from festival pleads for release as Hamas posts first hostage video
17 October 2023, 10:42 | Updated: 17 October 2023, 11:18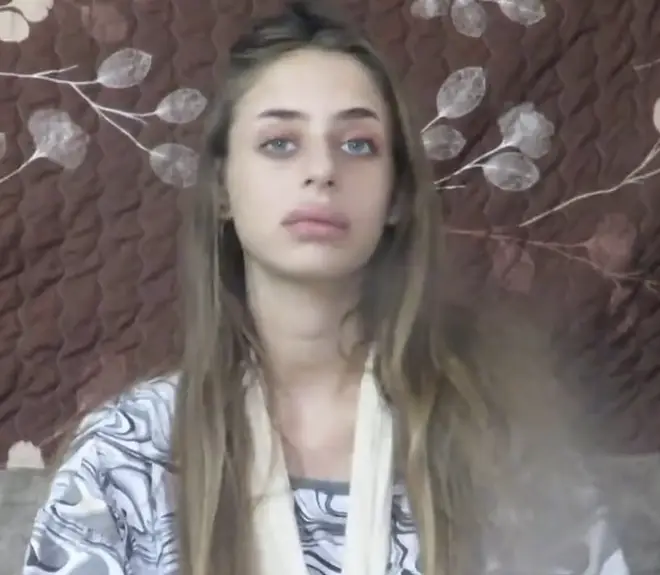 Hamas have released their first hostage video as a 21-year-old Israeli woman captured from the Nova music festival pleaded for her release.
Footage posted on the terror group's social media showed Mia Shem wearing a sling as she asked to be taken out of captivity "as fast as possible".
Her devastated mother Keren has demanded "bring my baby back home" and said she could see her daughter had been shot in the arm.
Shem is believed to be one of 199 hostages taken by the group after it massacred more than 1,000 people in Israel and abducted some back over the breached security barrier.
Speaking in Hebrew in the video, which was released on Monday, Shem said: "They are taking care of me... Everything is alright. All I want is to go home as soon as possible."
She pleaded: "Get us out as fast as possible."
Read more: Israel ambassador to UK tells LBC 'Hamas is to blame' for lack of water and power in Gaza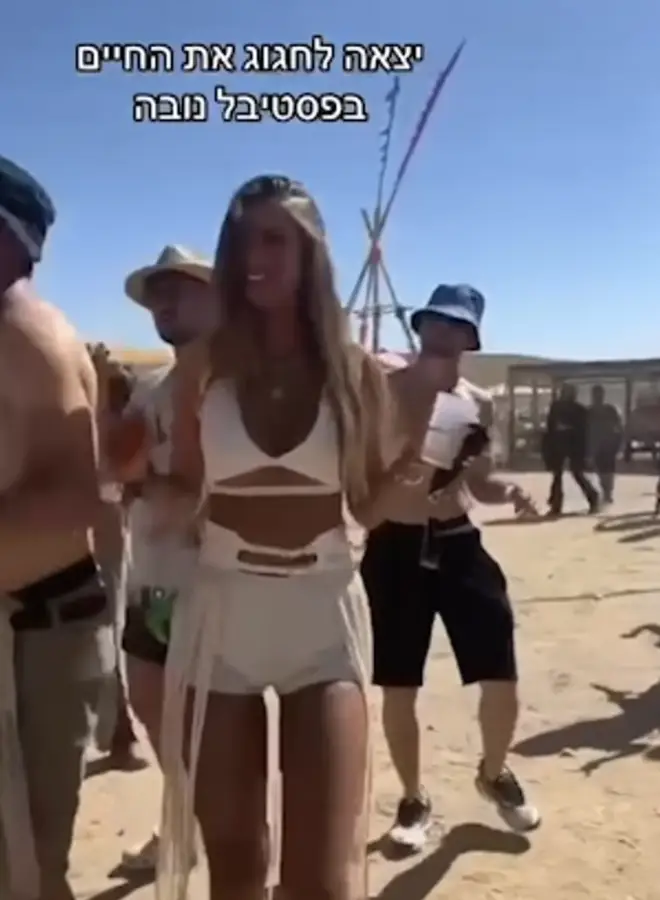 The video proved she was alive after days of speculation about the missing. Israel has struggled to identify the dead, several of whom were badly burned, including children.
Many relatives of Hamas's victims are facing an anxious wait to find whether their missing loved ones are dead or in the hands of terrorists.
Shem's mother Keren told Israeli media as she fought back tears: "I almost fainted, I fell on the floor, I couldn't believe that I was seeing her."
Holding up a photo of Shem, she told a news conference in Tel Aviv: "I didn't know if she's dead or alive until yesterday, all I knew is she might be kidnapped.
Read more: Iran warns Israel of 'preemptive action' in chilling threat amid fears war with Hamas could escalate across Middle East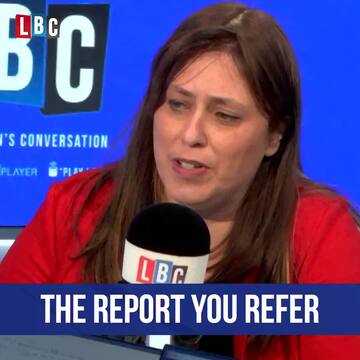 Israeli Ambassador: 90% of Jewish victims were tortured before death
"Yesterday I saw my baby on television. I saw she's alive... I can see she was shot in the shoulder."
She added: "I'm begging the world to bring my baby back home.
"She only went to a party, a festival party to have some fun. And now she's in Gaza."
"All these days I've just thought how I [will be] hugging her when she's coming home and that's what's kept me strong and focused," she added.
Hamas claims it has about 250 hostages, more than the Israeli Defence Forces's count.
It is feared babies are among those held by Hamas.
Israel, which is preparing a ground invasion of Gaza city, in the north of the strip, has already raided Hamas territory in a bid to find hostages.
Both sides have refused prisoner swap talks.
Terrorists took them from the Nova music festival, one of its main targets where it killed hundreds of revellers, and during their raids on villages and kibbutz.
Relatives of a missing British teenage girl have confirmed she was killed after she went missing in the October 7 attack.
Yahel, 13, died after Hamas launched its rampage, her relatives said on Tuesday. Her British born mother, Lianne, was killed in the attack, while her sister Noiya, 16, and Eli, her Israeli father, remain missing.
Rishi Sunak said on Monday that at least six Brits have died while 10 others are missing. It is unclear if any were seized by Hamas.