Judge refuses Just Stop Oil protester's plea to postpone trial because she was planning to fly to India
3 November 2023, 15:44 | Updated: 3 November 2023, 16:42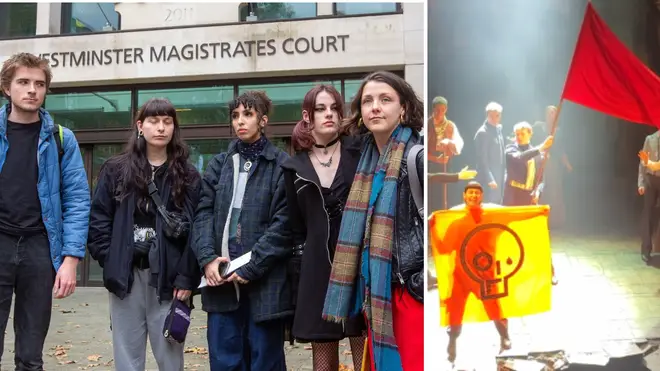 A judge has refused to delay the trial of Just Stop Oil protesters charged with storming a West End performance of Les Miserables after one of the defendants said she was flying to India.
Hannah Taylor, 23; Lydia Gribbin, 28; Hanan Ameur, 22; Noah Crane, 18; and Poppy Bliss, 19, all appeared at Westminster Magistrates' Court today where they denied one count of aggravated trespass.
District Judge Michael Snow set the trial date for February 5 next year.
But Gribbin asked the judge if the hearing could be delayed until the end of February, as she will be away.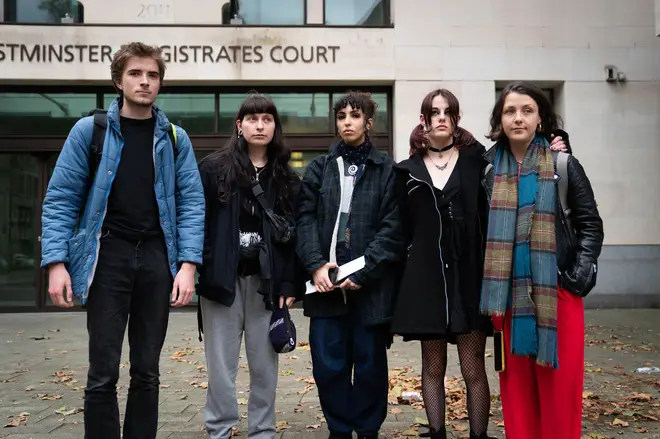 Read More: More than 60 arrested after Just Stop Oil protesters bring traffic to standstill in Parliament Square
Read More: Just Stop Oil spray orange powder over replica of the world's biggest ever dinosaur at the Natural History Museum
Judge Snow responded: "I am afraid I am not going to wait for you to get back from India.
"If you have to miss out on things, you have to miss out on things."
The performance at London's Sondheim Theatre was halted around 9pm on October 5 after a group of eco activists entered the stage.
The estimated cost of the cancellation to the theatre was £80,000, the court was told. They could be forced to pay back the full amount if they are found guilty, the judge said.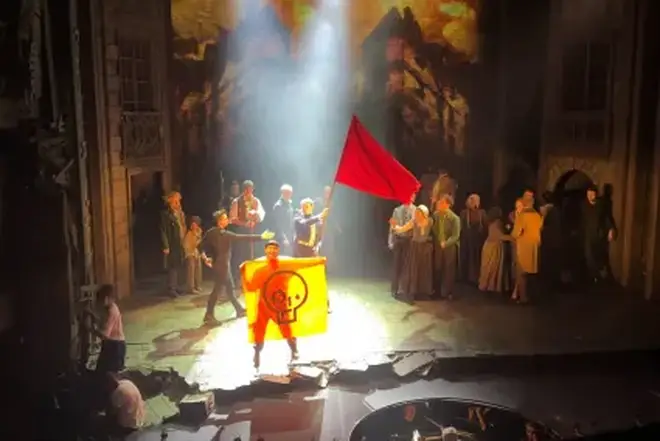 Read More: First asylum seekers reboard Bibby Stockholm after coach driver breaks through Just Stop Oil blockade
A group of activists disrupted Les Miserables during a rendition One Day More, which sees a performer waving a red flag.
They unfurled their trademark orange Just Stop Oil flag instead and were met by boos from furious audience members.
The protesters then chained themselves to the stage with bicycle locks – prompting the cast to be forced backstage while the audience was ushered outside.
In recent days Just Stop Oil covered a dinosaur skeleton and the Natural Museum in London in orange powder.
The Metropolitan Police said in May that Just Stop Oil protesters had cost the force more than £3.5million and almost 11,000 officers shifts in a single month.