'We've had this before!': Keir Starmer says 'of course' Brexit can be blamed for travel chaos at Port of Dover
3 April 2023, 09:52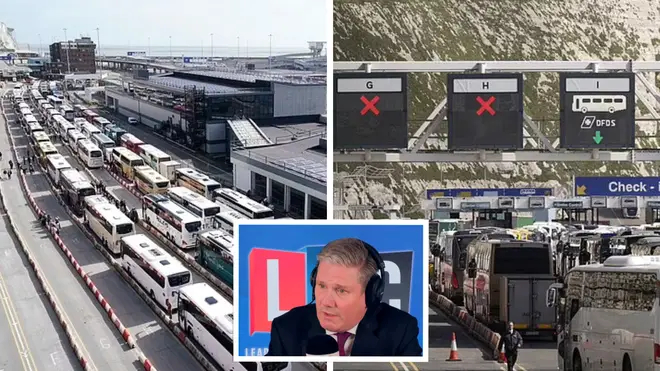 Keir Starmer has said "of course" Brexit can be blamed for the recent travel chaos at the Port of Dover, which saw thousands of passengers face severe disruption due to long delays at French border control.
A critical incident was declared at the port on Friday evening due to bad traffic and long delays at French border control, but delays continued across the weekend.
Thousands of passengers were hit with severe delays, with reports some people were stuck in queues for as long as 18 hours.
While the home secretary Suella Braverman said "things have been operating very smoothly at the border" - denying Brexit had played a part - Sir Keir said there is no doubt that the UK's departure from the EU has played a part in recent delays.
Speaking to LBC's Nick Ferrari at Breakfast for an edition of Call Keir, the Labour party leader said: "We've had this before. We had exactly the same last summer, exactly the same last Easter and a lack of planning.
"Of course Brexit has had an impact - there are more checks to be done. That doesn't mean that I'm advocating reversal of Brexit - I'm not. I've always said there's no case now for going back in.
"But once we left, it was obvious that what had to happen at the border would change. Whichever way you voted, that was obvious, whichever way you voted, you're entitled to have a government that recognises that and plans ahead."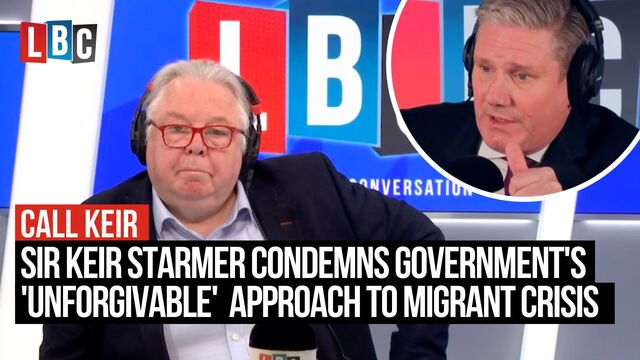 Sir Keir Starmer on governments 'unforgivable' approach to migrant crisis
Sir Keir continued: "Yet again we've got to the first big holiday of the year and we've got queues to the great frustration of many families trying to get out to have a well-earned holiday...My message to the government [is] get a grip."
The critical incident at the Port of Dover was stood down on Monday - but concerns remain ahead of a busy Easter weekend, with Sir Keir saying he "suspects" problems may return on Thursday ahead of Good Friday.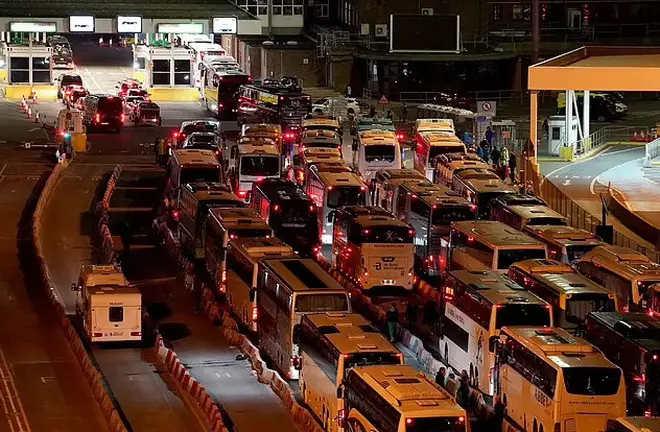 The Port of Dover has since apologised to passengers after standing down the critical incident. A full review will take place ahead of the forthcoming Easter weekend.
A spokesperson said: "All of this weekend's coaches have been processed through immigration controls at the port and have headed off to France. The critical incident has been stood down.
"The Port of Dover continued working round the clock with the ferry operators and border agencies to get coach passengers on their way and the backlog is now cleared."
They added: "We continue to offer our sincere apologies to all those affected by the prolonged delays that have occurred over the weekend."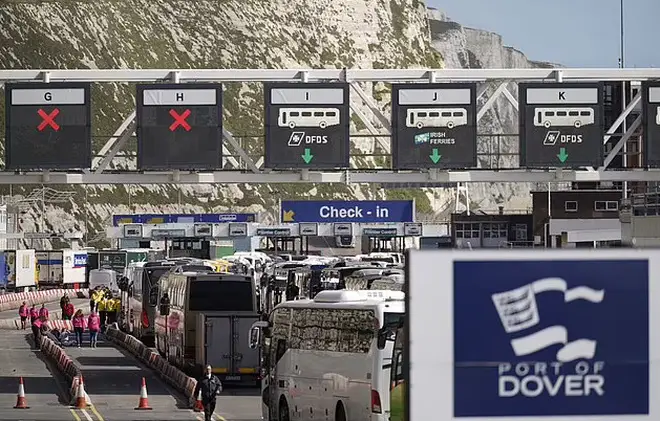 Read More: 'Post-Brexit reality': Dover delays were 'predictable', says travel journalist Simon Calder
Read More: Stranded passengers at Dover angry as they're fed with crisps in hours-long delays and children sleep in service station
On Saturday, one parent, Rosie, told LBC she had been waiting for 13 hours, and had to sleep on a packed coach of 60 people with her children overnight.
"We were given a packet of crisps, a chocolate bar and a bottle of water at about 9 o'clock," she said.
"And then again this morning, about an hour ago, so they have sort of kept us a bit fed but no, there's nothing we can go and buy."
Meanwhile, other passengers are believed to have cancelled their holidays all together, including a coach full of football players heading for a tournament in Amsterdam.
This morning P&O Ferries tweeted: "There are no longer any queues at the entrance to the Port of Dover. We apologise for the wait times experienced this weekend."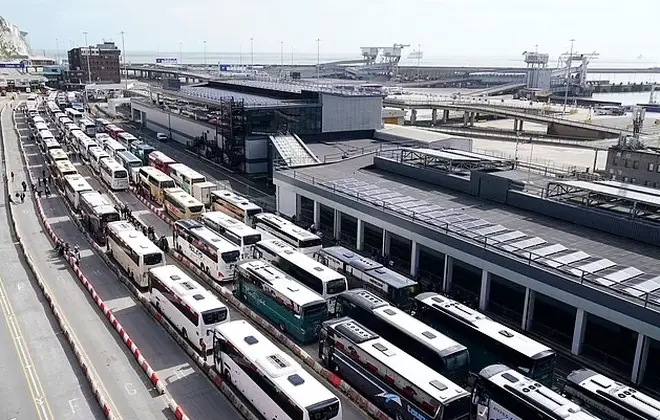 On Friday, pperators P&O Ferries and DFDS Seaways reported delays to ferry and coach services, blaming bad weather and hold-ups at French border control.
On Friday morning, at 11.18am, the company tweeted that coach traffic was "very busy" with "120 minutes wait" at border controls.
DFDS said on Friday: "The queues at Dover today have been as a result of bad weather causing delays to sailings, combined with high volumes of traffic, and particularly coach groups.
"DFDS is working to keep passengers up to date via its website and social media channels, and is transporting passengers on the next available sailing once they have checked in.
"It has also been working with coach operators to speed up the check in process for coach passengers."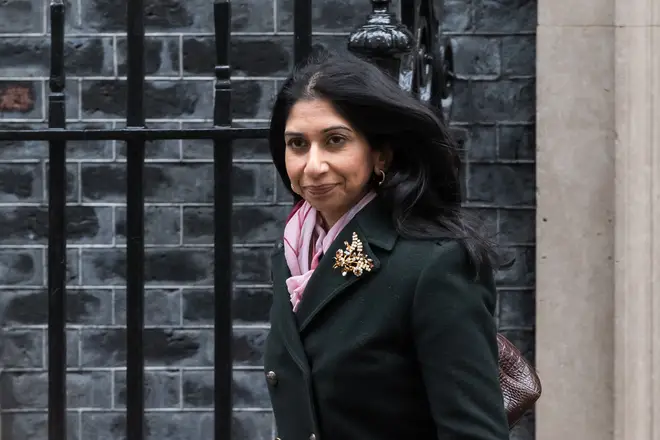 The home secretary Suella Braverman rejected suggestions that delays at the Port of Dover can be put down to Brexit, saying that in general "things have been operating very smoothly at the border".
"What I would say is at acute times when there is a lot of pressure crossing the Channel, whether that's on the tunnel or ferries, then I think that there's always going to be a back-up and I just urge everybody to be a bit patient while the ferry companies work their way through the backlog," she told Sophy Ridge On Sunday.
But shadow levelling up secretary Lisa Nandy criticised the government for not having a plan post-Brexit.
She said: "I really feel for the families that are trying to get away for an Easter break, people who have been caught up in this chaos, people whose livelihoods are threatened.
"It didn't need to be this way. If the Government got a grip, got down to brass tacks and started doing their actual job, all these things could be avoided."