As It Happened: The funeral of HRH The Prince Philip, Duke of Edinburgh
17 April 2021, 14:54 | Updated: 17 April 2021, 17:00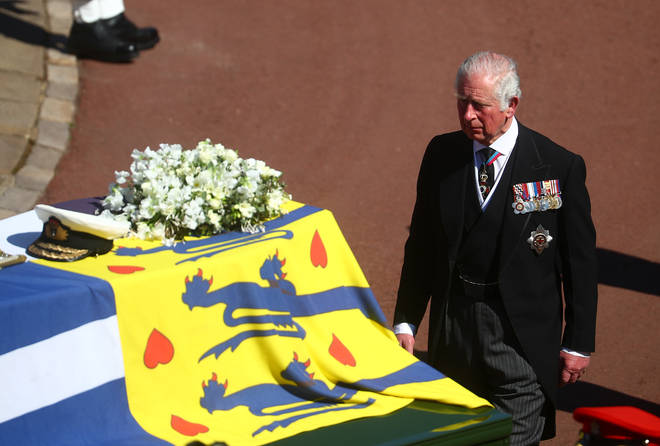 The Duke of Edinburgh's life and legacy were remembered during a funeral service reflecting his naval career, passion for engineering and dedication to the Queen.
The Queen and the nation marked the death of Prince Philip with a one-minute silence at the start of his funeral service.
The Duke of Edinburgh's coffin was carried on the back of a specially adapted Land Rover which he helped design.
Her Majesty was among just 30 in the congregation, due to coronavirus restrictions.
She was seated alone in St George's Chapel.
Other mourners include his children - Prince Charles, Princess Anne, Prince Andrew and Prince Edward.
William and Harry are among the grandchildren present, and we're told the Duchess of Sussex is watching on TV at home in the US.
READ MORE: Order of service announced for Duke's 'no fuss' funeral
READ MORE: Prince Philip's 'unwavering loyalty' to Queen to be hailed at funeral
READ MORE: Queen shares one of her favourite photos of herself and Prince Philip
Listen to live coverage of the Duke of Edinburgh's funeral on LBC on Saturday and follow updates below
Happening Now