Liz Truss rakes in £250k in speaking fees since leaving office earning more in one speech than most Brits do in a year
20 September 2023, 10:55 | Updated: 20 September 2023, 13:13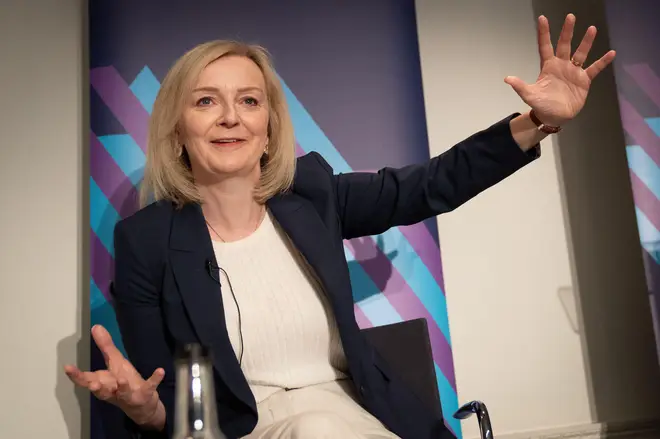 Liz Truss has raked in a quarter of a million pounds in just a year since leaving office, LBC can reveal.
The latest stats show the former prime minister has earned a staggering £16,000 an hour making lucrative speeches and jetting around the world, despite spending just 49 days in No10.
And the ex-PM also gets to claim a huge allowance only allowed for former premiers – of another £115,000 a year – to help pay for her office and extra security.
The figures, revealed by Labour, come after she stuck to her guns earlier this week, with a major speech defending her disastrous economic record.
Calling on Rishi Sunak to slash taxes and benefits just a year on from leaving Downing Street, she admitted she tried to do too much too fast before the markets crashed.
Read more: 'Incompetent clown': Economics Professor lambasts Liz Truss' Institute for Government speech
Read more: Andrew Marr: Even after mortgage spikes and market meltdowns, could there really be a way back for Liz Truss?
The former PM's best-paid gig was £80,000 for a speech in Taipei in June for the Prospect Foundation.
Another £65,752 was raked in for a speaking engagement for ABP Network, and another £6,444 for one at Tokyo University.
Another three separate speeches earned her £32,000 each.
She also got flights and accommodation for the trips paid on top of that – a total of £7,524.
The work was a total of just 16 hours altogether.
PMs are usually paid around £150,000 a year in office.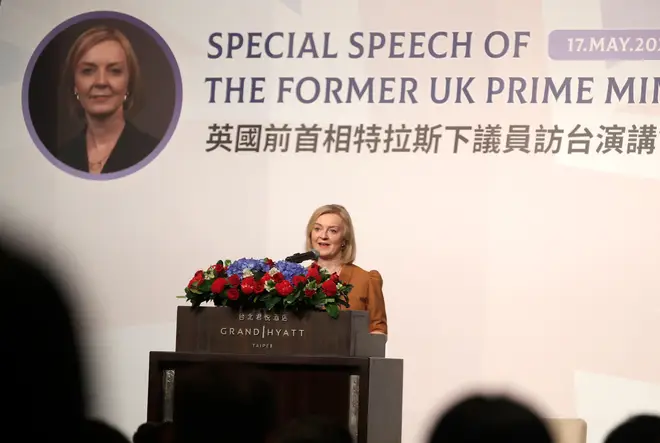 Jonathan Ashworth MP, Labour's Shadow Paymaster General said: "Liz Truss' outside earnings hitting £250,000 a year to the day since she entered Number 10 will be particularly galling to the millions of families still paying for the misery she inflicted on the country.
Speaking to LBC News Mr Ashworth said "hardworking families" who are "grappling with huge increases in their mortgages of hundreds if not thousands of pounds" would be left "staggered and aghast" that Liz Truss is making £250,000 when they are "struggling and asking how they are going to put food on their tables because their mortgage has gone up hundreds and hundreds of pounds, as a consequence of decisions that Conservatives took a year ago with a disastrous budget."
"People will be appalled and angry when they hear these revelations," the MP said.
The government is still packed with Truss supporters – only Labour can offer the positive change the country needs."
The cash comes on top of nearly £3 million the taxpayer was forced to fork out last year in severance payments after Ms Truss' chaotic government collapsed.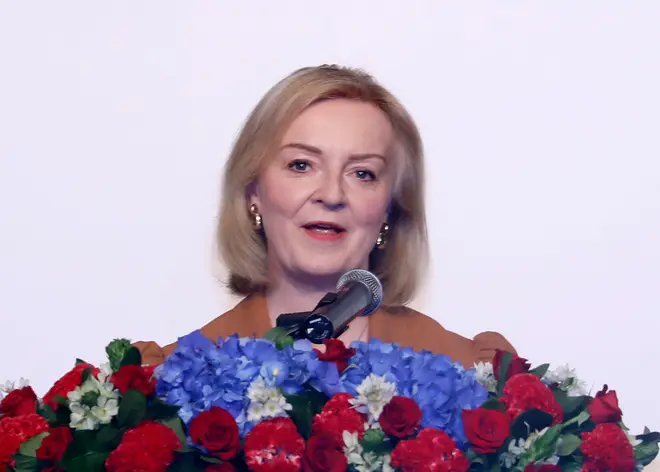 She, former PM Boris Johnson, and other top ministers received cash payouts for quitting – even though many of them later rejoined the Government.
Now-PM Rishi Sunak received £17,000 – but later repaid it.
Earlier this week the government watchdog hit out at ministers for paying Boris Johnson's legal partygate bill – a staggering £265,000.
The National Audit Office failed to follow the right processes when it allowed taxpayer cash to fund the ex-PM's bills.