Natural England could block new homes without ULEZ-style schemes in new blow to housing crisis
16 July 2023, 18:32 | Updated: 16 July 2023, 18:40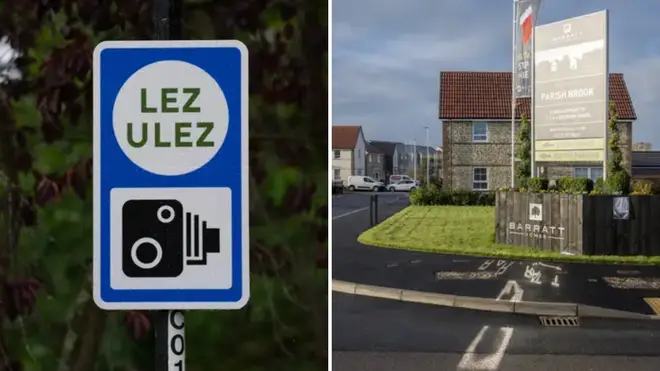 New houses could be blocked if they do not have schemes similar to the hated ULEZ, according to reports.
Natural England have commissioned a review into the traffic emissions control schemes in order to limit exhausts in more than 330 areas around the nation, The Telegraph reports.
Essex's Epping Forest has already seen the intervention from the statutory body, as it threatened to block a new development if it did not implement measures to curb air pollution.
Read More: 'He has no choice': Keir Starmer backs London mayor Sadiq Khan over controversial Ulez scheme
Read More: Sadiq Khan 'lacks the legal powers' to expand London's ULEZ, High Court told
The quango is already accused of blocking around 145,000 new homes in recent years and this new tactic could see this figure rise even further.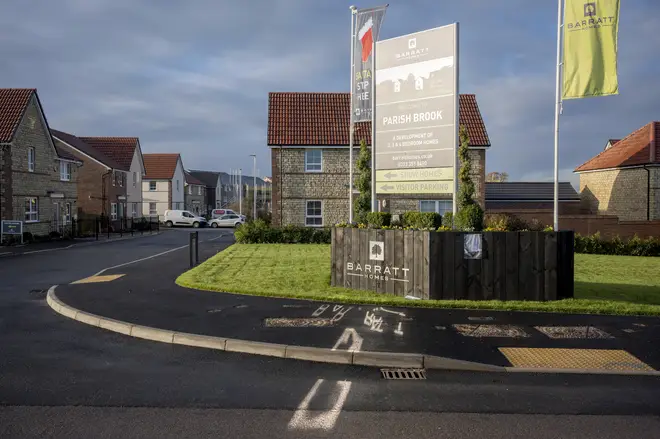 Natural England's chair Tony Juniper said: "We simply cannot halt and reverse the decline in nature or improve the quality of our environment – as the Government has legally committed itself to do and is rightly demanded by the public – if we don't mitigate the impact of pollution sources."
The Telegraph claims that air pollution mitigation tactics listed on an internal email between consultants and Natural England list low-emissions zones and clean air zones as acceptable when it comes to approving housing developments.
The expansion of London's ultra-low emission zone (Ulez) will be challenged at the High Court this summer after five councils requested a judicial review.
Harrow, Hillingdon, Bromley, and Bexley in London and Surrey county council lodged a request for a judicial review of Sadiq Khan's plans - and the move was accepted by a judge.
It throws the expansion date of August 29 into question.
Nick Rogers AM, City Hall Conservatives transport spokesperson, said: "The High Court has now ruled there is sufficient evidence that Sadiq Khan's ULEZ decision may have been unlawful.
Read more: Grenfell families settle claims against building firms but say that justice will still be served
Read more: Hero mum fights for life after pushing pram out of the way of 'hit-and-run' driver
"The Mayor clearly does not have the legal grounds to proceed with his ULEZ tax plans, which take money from charities, small businesses and low-income Londoners who cannot afford a new car.
"Sadiq Khan should do the right thing, immediately stop work on his ULEZ expansion, and explain his actions to the court."