'My God, that's Lady Di isn't it!?': Woman who found Princess Diana's image in her ham says she 'nearly' ate it before realising
28 April 2023, 13:46 | Updated: 28 April 2023, 14:09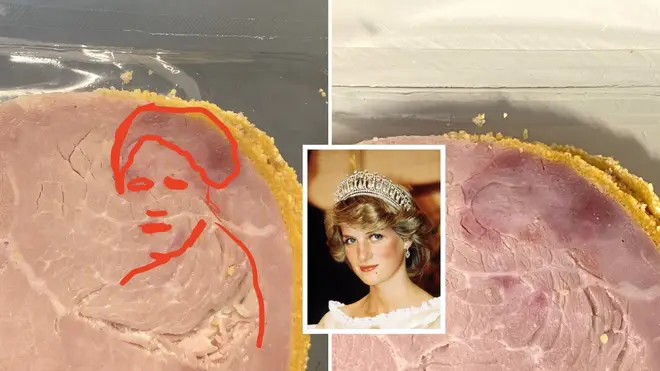 A shopper arrived at work expecting a normal day in the office – until she realised she'd stumbled upon Princess Diana's face in a slice of ham she'd brought in for her lunch.
Hattie Osma, 36, from Cheltenham Spa arrived at work with a pack of ham she bought from a nearby Tesco Express for her lunch prep, when she made a "spooky" realisation.
She was putting her sandwich together when suddenly she spotted Lady Di looking up at her from the surface below on a slice of ham.
At first she thought she was seeing things, but then everyone in her office started to say they could see the late princess too.
Speaking to LBC, Hattie said her immediate reaction was "pure shock".
"My co-worker Madeleine was shocked too. She said 'my god that's Lady Di isn't it?!'."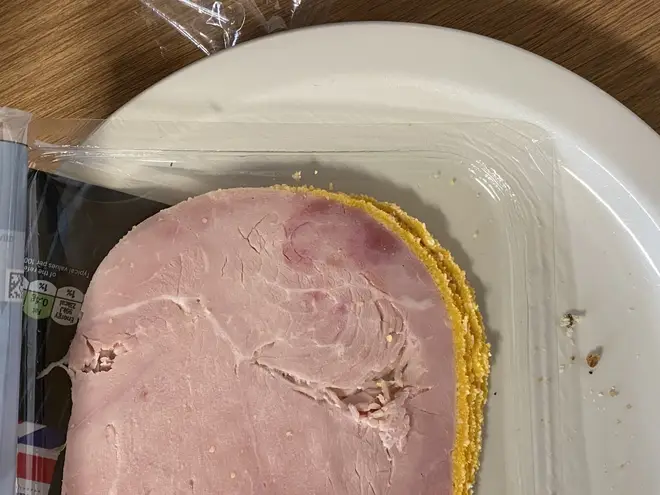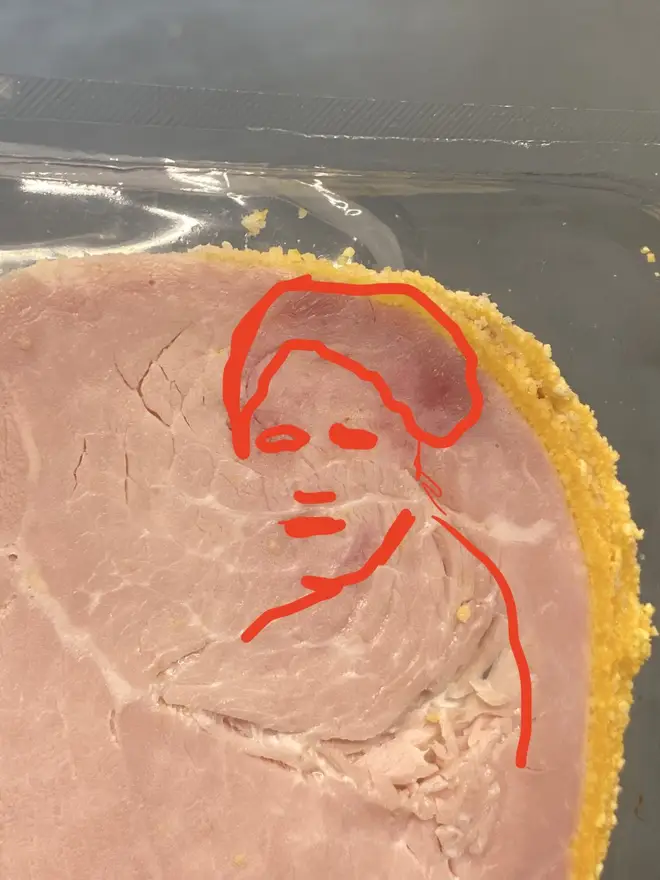 Since making the "spooky" discovery, Hattie said the revelation has become "the talk of the office".
"I never expected it to be national news as well, it shows that she is still loved."
Read more: Jodie Marsh's £1 million farm investigated by RSPCA after glamour model turned farmer 'took her meerkat to the pub'
However, things almost took a very different turn for the 36-year-old, as Hattie revealed she very "nearly" ate the ham before making the unique discovery.
She said: "It would be a great shame for it to have been eaten, I'm hoping someone out there knows how to preserve a piece of ham - I would be disappointed if it deteriorated."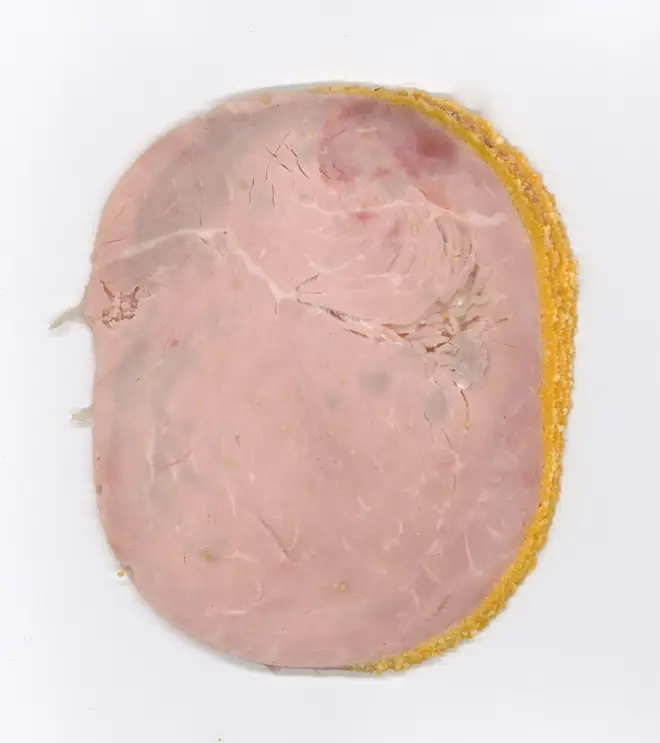 Hattie remains a big fan of the late Princess, who died almost 26 years ago, as she said: "I'm a huge fan still, after all these years, with it so close to the coronation it's slightly sad that she's not around - I think she is still missed among the British People."
Read more: Dramatic moment police form human chain to rescue woman trapped inside car after floodwaters drag vehicle downstream
Despite the excitement the regal ham's elicited in her office, the 36-year-old is stumped about how to prevent it from decaying.
For the time being, Hattie has no official plans for keeping the ham intact, but her work colleague has scanned a copy of it to preserve the memory of its image at least.
But she's yet to admit defeat on conserving the ham itself, as she appealed to the public: "If anyone out there knows how to preserve a piece of ham then get in touch!"