'Don't be lulled into thinking this is a good time to commit crime': Mayor's message to criminals amid armed cop walkout
25 September 2023, 13:46 | Updated: 25 September 2023, 13:48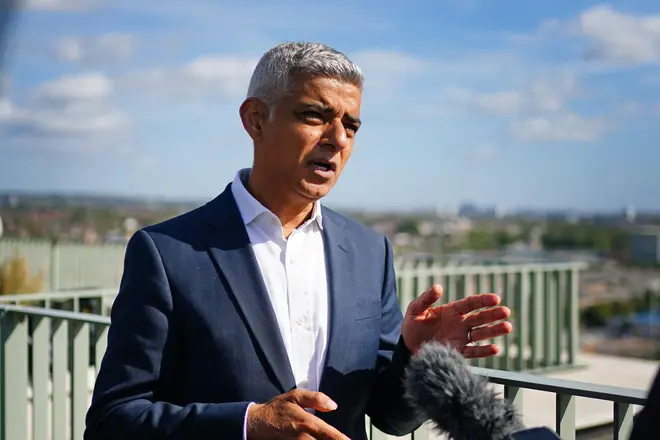 London's Mayor has said there are concerns around the length of time it takes to investigate incidents involving police officers, as dozens of firearms personnel step back from their duties.
But Sadiq Khan has told LBC he has confidence that the Met Police has 'enough resources' despite that, to keep London safe.
It's understood dozens of armed officers have handed in their tickets, which authorise them to carry firearms.
With the Met saying 'a limited number' of officers from elsewhere in the country have stepped in to help staff shifts since Saturday.
Sadiq Khan said: "I think one of the concerns the Commissioner has is the length of time it takes to investigate some of these issues – it can take years and years and years and years.
Read more: 'Growing concern' revolt by armed police handing in their weapons could impact security of the Royal Family
Read more: Public have 'absolutely' nothing to worry about amid armed police walkout, minister tells LBC
"Often you can be completely exonerated but in the meantime you may suffer a huge amount of stress, and indeed your family.
"Firearms officers do a really difficult job under extreme pressure with unique responsibilities but it's really important that we recognise the way they're held to account should be a system everyone has confidence in and I'm sure that's something the Home Secretary will be looking into."
The Mayor failed to comment on a question around number of forces that have refused the Met's request for mutual aid.
Read more: 'SAS on standby' during armed police revolt as officers stand down over Chris Kaba murder charge
Read more: Police officer charged with murder after shooting of Chris Kaba in south London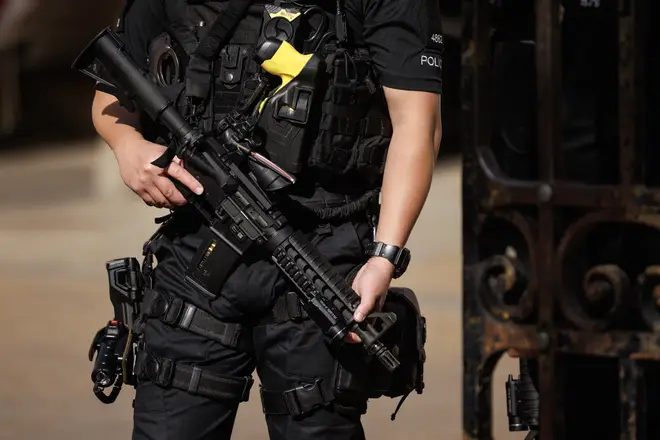 The MoD has agreed to put the army on standby to help with any counterterrorism operations, but we're told they won't be helping with routine policing operations – including drugs raids and armed robberies.
Sadiq Khan, though, sent a stark message to potential criminals looking at the move by armed officers to step back from their duties as an opportunity.
"Don't be lulled into thinking this is a good time to commit a crime or to commit an act of terror. We've got more than enough resources to keep our city safe."
Since Thursday, shifts have been hampered by the number of armed officers refusing to work, over concerns that their split-second decision-making could be investigated for years to follow.
Other forces, including the City of London Police, have seen similar moves in solidarity with their colleagues at the Met.
On Monday afternoon the Met announced :"Sufficient officers have now returned to armed duties for the Met to be able to meet its counterterrorism responsibilities without external assistance.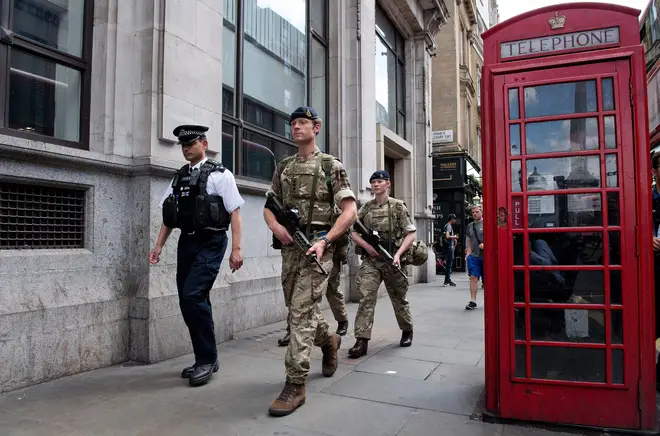 The head of the Metropolitan Police Federation, Ken Marsh, has called for a time limit to be placed on that.
"Police officers have no concerns at being held accountable for their actions, but this oversight must be fair and balanced and take into account the training officers receive and the roles they are lawfully asked to carry out," he said.
"Those forensically looking at the actions officers have to take in split seconds – with the benefit of hindsight – should also not take years to conclude their investigation.
"Colleagues should not fear for their liberty and livelihoods for simply doing the job the public expect of us. We look forward to playing a full part of any review."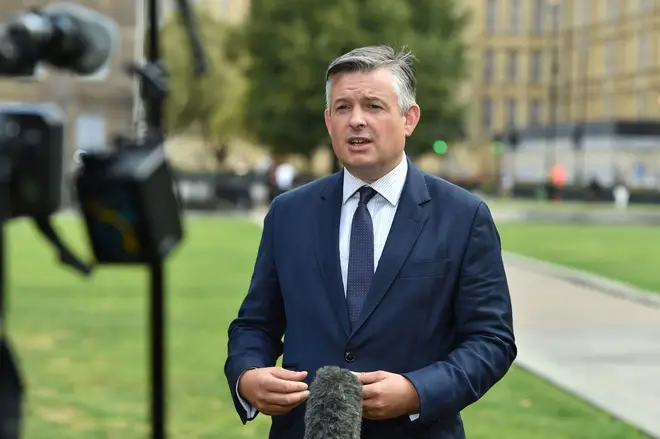 The Home Secretary has announced a review into the scrutiny faced by firearms officers 'to ensure they have the confidence to do their jobs while protecting us all'.
Labour's Jonathan Ashworth told LBC News: "Firearms policing is a really important part of our policing service and of course they need support and safeguards to be in place.
"It's important that we have procedures in place which commands both the confidence of police officers themselves and the communities they serve."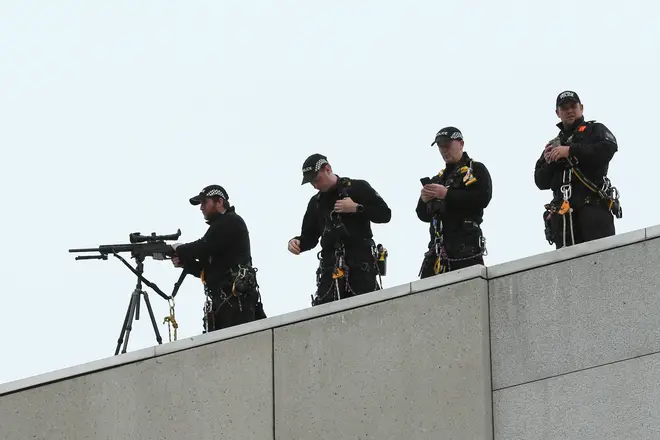 Armed officer NX121 was last week charged with the murder of the unarmed Black man Chris Kaba in South London last year.
A single gunshot, fired by the officer, was found to have killed him, following the pursuit of the car the 24 year-old was driving.
The Independent Office for Police Conduct had been reviewing evidence gathered surrounding his death for six months before deciding to take the officer to court.
Appearing at the Old Bailey, the officer – whose identity has been protected – was granted bail with a possible trial date set for 9 September next year.