Sadiq Khan 'happy' to meet with Mick Lynch ahead of October Tube strikes but negotiations will be 'between the RMT and TfL'
22 September 2023, 12:00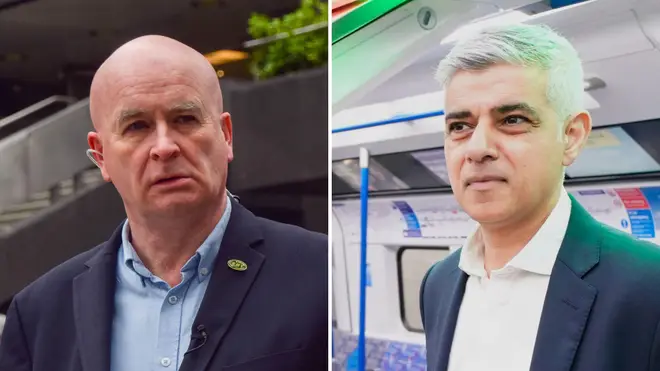 The Mayor of London has said he is happy to meet with Mick Lynch ahead of Tube strikes but negotiations need to "take place between the RMT and TfL."
Thousands of London Underground station staff are to strike next month in a long-running dispute over jobs and conditions.
Members of the Rail, Maritime and Transport union (RMT) will walk out on October 4 and 6, which the union warned would shut down Tube services in the capital.
The union has been locked in a row over cuts it claims will lead to hundreds of job losses.
Union boss Mick Lynch has called on Sadiq Khan to meet with him to "urgently to discuss this matter," but the Mayor has said he would not be directly involved in the matter.
Speaking to LBC the Mayor said, "I fully understand why the RMT are concerned about the government conditions on TfL."
"I'm always happy to meet members of trade unions, whether it's Mick Lynch or other trade unions," but he said he would not be directly involved in negotiations "they'll take place between the RMT and TfL."
Read more: More misery for commuters as Tube staff to strike again on two dates in October
Read more: Organised gangs shoplifting stores on Tube stops as part of getaway network as they 'steal items to order'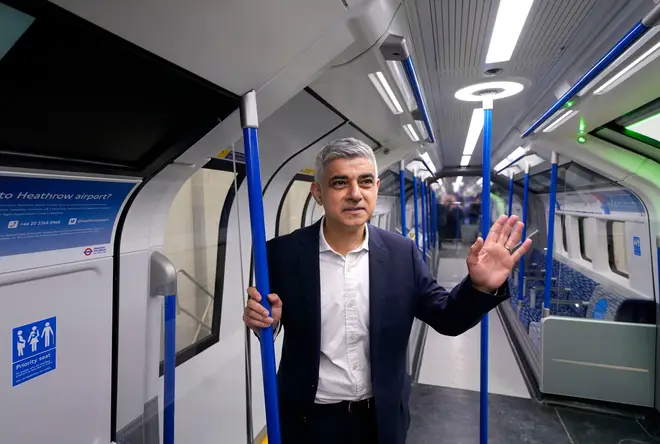 Safety concerns have also been raised over higher workloads, more lone working and increased fatigue.
RMT general secretary Mick Lynch said: "Station staff have had enough of having their livelihoods threatened by job losses and attacks on their terms and conditions.
"Station staff have a vital role to play assisting vulnerable passengers to access the network safely and ensuring that the Tube is a safe environment for passengers.
Read more: Leonardo DiCaprio is beating London traffic in unusual way - and he's not using the Tube
"These job cuts and attacks on conditions are going to lead to more unstaffed stations, temporary closures and rising passenger anger.
"Transport for London has had its budgets slashed but the savings made by these station staff cuts will be negatable and will lead to shortages that are unacceptable.
"This strike action will lead to the Tube being shut down and we call on Mayor Sadiq Khan to meet us urgently to discuss this matter."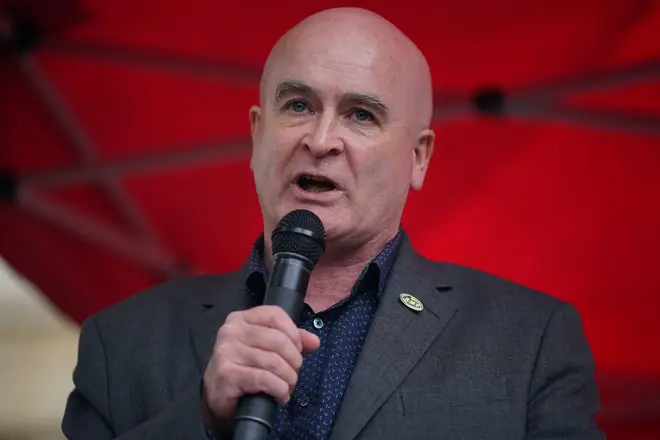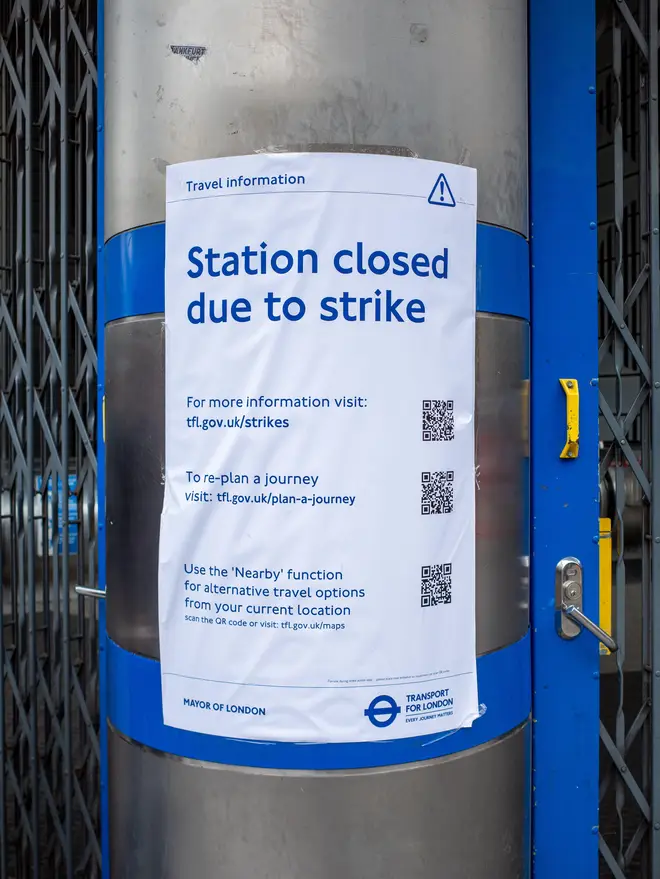 The union said more than 3,500 of its members are involved in the dispute.
Glynn Barton, TfL's chief operating officer, said: "We are disappointed that the RMT has announced strike action despite our open discussion on these issues.
"Nobody wants to see strikes that will cause significant disruption to our customers and we urge them to reconsider and continue engaging with us."