'I just want the Tories out': Lib Dem leader responds to possibility of Labour coalition
16 May 2023, 09:18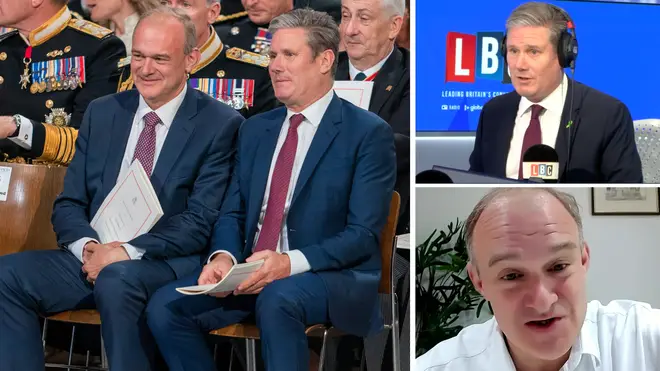 The leader of the Liberal Democrats Sir Ed Davey has hinted his party would form a coalition government with Labour if it means "getting rid of as many Conservative MPs" as possible.
Speaking to LBC's Nick Ferrari at Breakfast, Sir Ed said he has "fought Conservatives all my life" and that he promised to "get the Conservatives out of power" from the day he became leader.
"When I first got the job as the leader of the Liberal Democrats, I made it clear my job was to get rid of as many Conservative MPs as I possibly could and to get the Conservatives out of power," Sir Ed told LBC.
"I've fought Conservatives all my life - even in coalition - and it's therefore logical if I've had that fight, and we're fighting them at the next general election, that we get rid of them.
"That's my focus. I'm not focused on anything after the election. I'm focused on doing my job, which is to hold this awful government to account and - this is key - promote Liberal Democrat policies."
Listen and subscribe to Unprecedented: Inside Downing Street on Global Player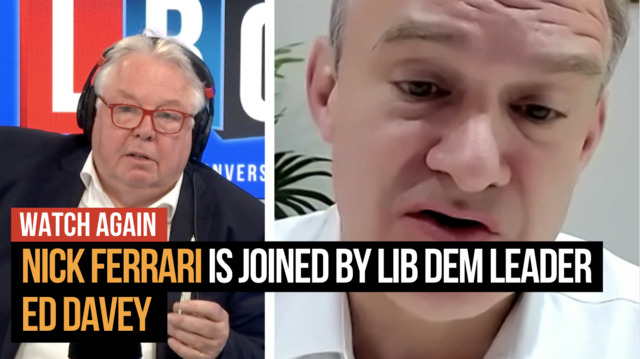 Watch Again: Lib Dem leader Ed Davey joins Nick Ferrari | 16/05
It follows England's recent local elections, which saw the Tories lose more than 1000 councillors. Meanwhile, the Labour Party gained 500 seats and the Lib Dems gained 405 councillors and control of 12 more councils.
Based off the local election results, some general election projections have suggested Labour would not gain a big enough share of the vote to win an outright majority, raising the prospect of a hung Parliament.
This also raises the prospect of the biggest party entering into a coalition government with another party, as happened between the Tories and Lib Dems following the 2010 general election.
Read more: Lib Dems hint at coalition with Labour - and may demand Brexit rerun as the price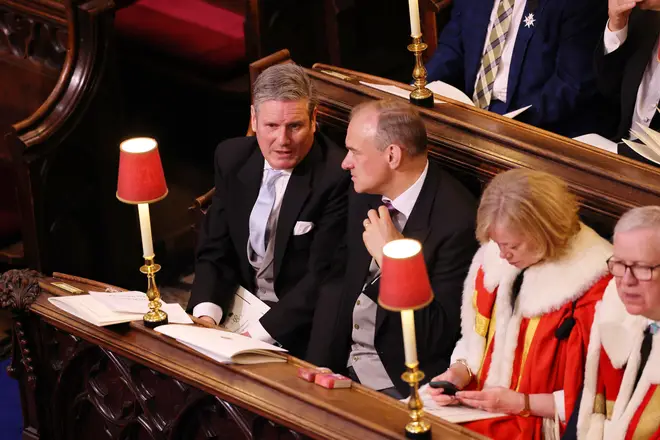 It is important to note that voter turnout in local elections is often lower, skewing the possibility of results being reflected in a national election. Scotland, Wales, Northern Ireland and London were also not included in the recent local elections.
But the prospect of a Labour-Lib Dem coalition remains on the cards, particularly as Labour leader Sir Keir Starmer refused to say seven times whether he would seek a coalition deal with Sir Ed's party.
Asked whether he would rule out a coalition with Ed Davey's party, Sir Keir dodged the question, and pushed back on comparisons with Tony Blair's first victory.
Watch Call Keir again in full on Global Player
Instead, Sir Keir noted how the party had been dragged up from its disastrous performance in the 2019 general election has seen him having to do Kinnock, Smith, and Blair "in one run".
He was then asked a further six times whether he would do a deal, but wouldn't address the question.
But the Labour leader did rule out a deal with the SNP, as he fundamentally opposes breaking up the union, and stressed there could be "no basis" for an agreement.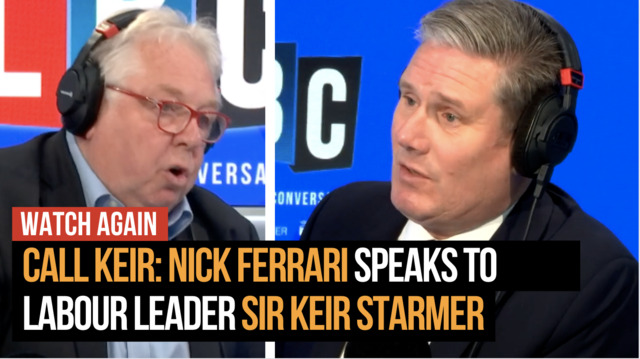 Watch Again: Labour leader takes your calls | 15/05
Sir Keir was then asked by a caller what assurances he could give that Labour wouldn't turn hard-left once they won power.
Sir Keir said the party has made huge changes to the Labour party in the past three years, and it is now "unrecognisable" from what it was in 2019.
He continued: "We've now changed our rules on, for example, standing for the leadership of the Labour party, so that you have to have much more support of the parliamentary Labour party, so that acts as a filter in relation to whenever the next leadership race is."
Read More: 'We've sunk into a pit of dysfunctional politics': Andy Burnham urges Labour to consider PR voting amid coalition talk
The prospect of a Labour-Lib Dem raises questions about potential policy that each party would potentially have to concede ground on in order to form a government.
One issue likely to factor high in discussions with the Lib Dems is proportional representation.
Under this voting system, parties, groups and independent candidates are elected to Parliament in proportion to the number of votes they receive, rather than based on how many constituencies are won as is the cast with first-past-the-post.
Labour leader Sir Keir Starmer has previously rejected calls for PR reform, saying: "No, it's not a priority for me" - reiterating his stance on the issue with LBC on Monday's Call Keir.
It comes after Mayor of Greater Manchester Andy Burnham called for Labour to consider proportional representation amid talk of a coalition with the Lib Dems.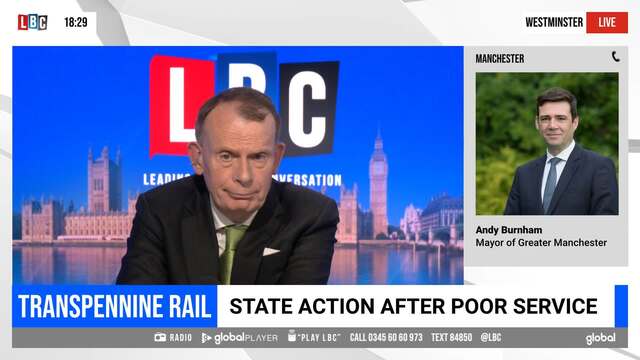 Andy Burnham joins Andrew Marr
Speaking on LBC's Tonight with Andrew Marr, Andy Burnham said: "I think proportional representation would have the effect of empowering places over the civil service and the machine because I think the way parliament currently works is that it doesn't fully empower all parts of the country."
He continued: "I certainly think it should not be taken off the table and think it should considered as part of radical package to rewire the country and make the country work better for all people and all places."