Terror fear spreads in Europe: Six French airports evacuated after bomb threats and German synagogue firebombed
18 October 2023, 12:01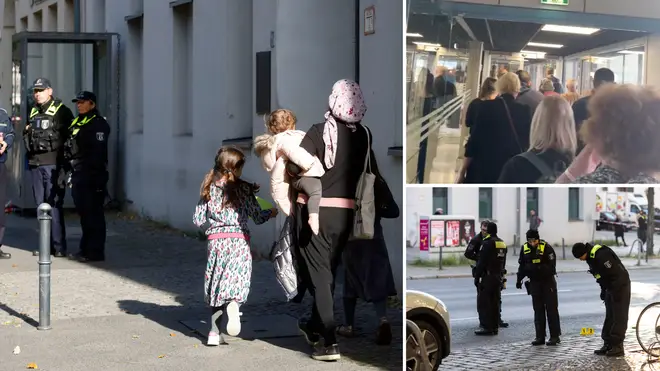 Six French airports have been evacuated following several "threats of attack", according to police sources, hours after a synagogue was firebombed in Berlin.
Evacuations have taken place at airports in Lille, Lyon, Nantes, Toulouse, and Beauvais in a bid to "clear up any doubts" over the veracity of the threats, as reported by Le Monde.
By midday on Wednesday (French time), several of these airports had received 'bomb threats' and reports of 'forgotten luggage requiring attention'.
A spokesperson for Beauvais Airport said "an anonymous threat had been received by several airports".
The threats came just hours after a German synagogue was firebombed in an antisemitic attack. Two Molotov cocktails were thrown at the synagogue in the early hours of Wednesday morning.
German Chancellor Olaf Scholz condemned the firebomb attack on the synagogue in Berlin, saying, "We will never accept attacks against Jewish institutions."
Several hours after the attack, a separate 30-year-old man approached the synagogue and started running toward the building. Police detained the man as he began shouting 'anti-Israeli slogans', as reported by abcNews.
"We are all shocked by this terrorist attack," Germany's Central Council of Jews said in a statement.
"Above all, the families from the neighborhood around the synagogue are shocked and unsettled. Words become deeds. Hamas' ideology of extermination against everything Jewish is also having an effect in Germany."
Read More: Risk of UK terror atrocity has increased after 'monstrous attacks' by Hamas in Israel, MI5 chief warns
Read More: Joe Biden says Gaza hospital blast 'appears to have been caused by the other team' as he stands alongside Israeli PM
It comes as fears grow European cities could be the target of terror attacks in the wake of the Israel-Hamas conflict.
On Tuesday, the Palace of Versailles was briefly evacuated for the second time in four days following a bomb threat.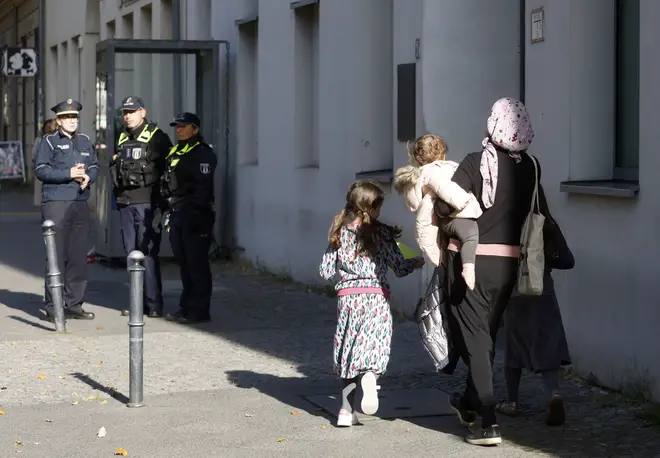 It follows a terror attack by a man in Belgium on Monday evening, in which two people were gunned down and a third was injured.
The terror suspect opened fire at two Swedish football fans wearing their national team's shirt, before later claiming he was a member of Isis.
Meanwhile, the stabbing of a teacher in France last week was described by authorities as a terror attack. The knife attack left one person dead and several others injured.
According to France's interior minister, the attack was linked to the Israel-Hamas conflict.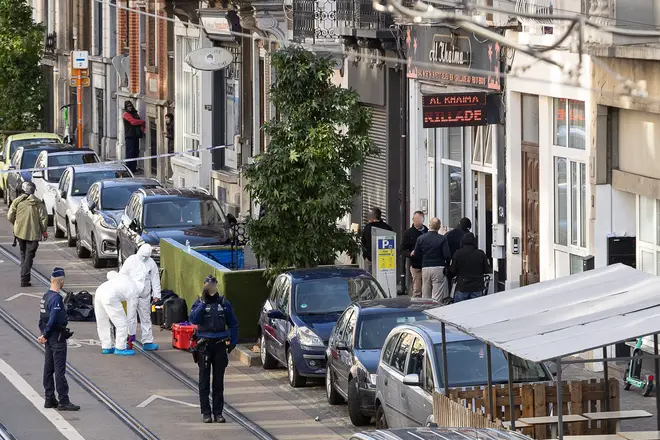 Both France and Belgium have been put on the highest terror alert, which may also occur in the UK in the wake of the Middle Eastern conflict.
Speaking to LBC, Chris Phillips, who also served as a Detective Chief Inspector in the Metropolitan Police, outlined the impact that events in the Middle East, teamed with recent acts of terror in Belgium and France, are likely to have on MI5's assessment of the likelihood of an attack in the UK.