Thousands take to streets across Middle East after hundreds killed in Gaza hospital blast
18 October 2023, 06:39 | Updated: 18 October 2023, 11:09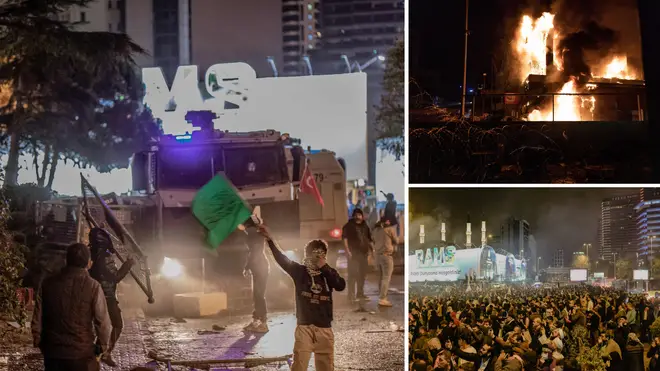 Thousands of protesters took to the streets across the Middle East last night after hundreds are feared to have died in a blast on a hospital in Gaza.
The US embassy in Lebanon was targeted on Tuesday evening, with smoke and gas deployed to disperse the protesters who had gathered following the hospital attack.
Following the protests, the US elevated its travel advisory to allow non-emergency personnel to leave Lebanon. A 'do not travel' warning has also been advised for Lebanon.
"The Department authorized the voluntary, temporary departure of family members of US government personnel and some non-emergency personnel from US Embassy Beirut due to the unpredictable security situation in Lebanon," a spokesperson said.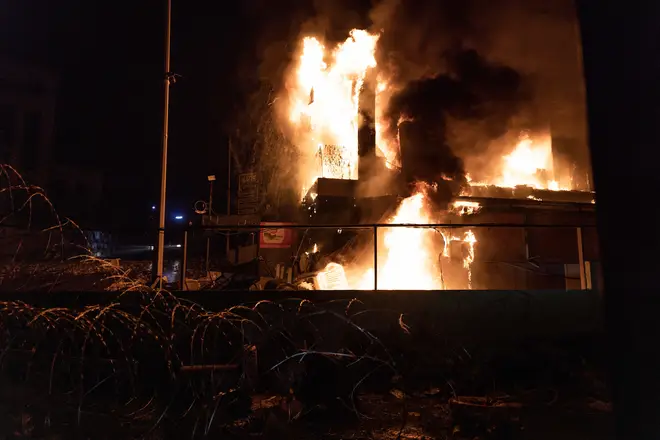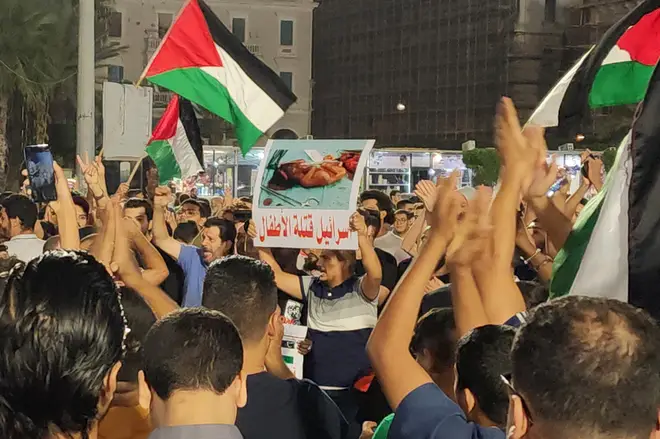 Protests have taken place elsewhere in the Middle East, including Palestine, amid a wave of anger over the hospital blast feared to have killed at least 500 people at the Al-Ahli Baptist Hospital on Tuesday.
The death toll has not been verified.
Hamas immediately accused Israel of being behind the blast, but the IDF has denied any involvement.
Read More: President Biden plunging into Middle East turmoil on visit to Israel
Read More: Hundreds killed in strike on Gaza hospital, as Israel denies responsibility
Israel hit back, saying a misfired rocket from inside Gaza hit the hospital, blaming the Palestinian Islamic Jihad military group.
The death toll could rise to 800 in the days after the attack.
It threatens to engulf the Middle East region in a wider war after Iran-backed Hezbollah called for a day of 'unprecedented anger' against Israel following the attack.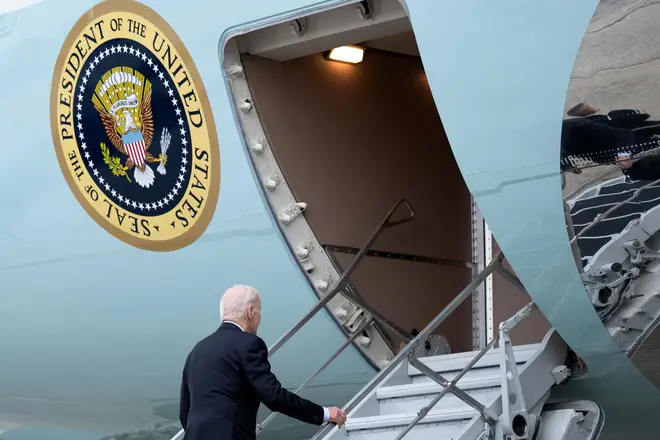 The hospital blast has already thrown President Joe Biden's visit to Israel into chaos, with a visit to Jordan to meet Arab leaders now cancelled.
The US President said he was "outraged" by the attack and sent his "deepest condolences" to the victims.
Mr Biden will now only visit Israel, where he will meet with the Prime Minister Benjamin Netanyahu and the Israeli war cabinet.
US National Security Council spokesman John Kirby said Mr Biden would "ask tough questions" of Israeli officials during his visit.
"He'll be asking them as a friend, as a true friend of Israel, but he will be asking some questions of them," Mr Kirby said.