Vladimir Putin stages giant nuclear training exercise with 3,000 troops, in menacing show of strength to the West
29 March 2023, 12:22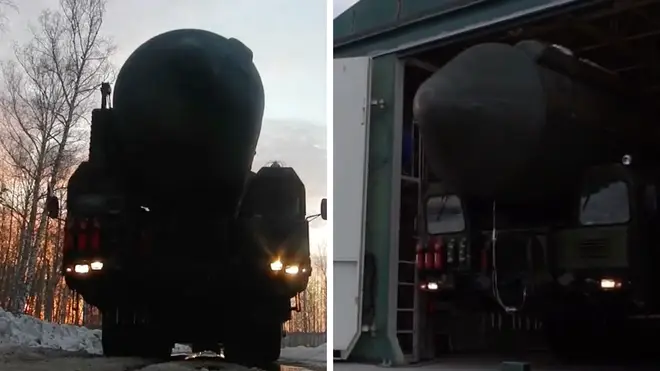 Russia has begun a giant training exercise on its intercontinental ballistic missile system with 3,000 soldiers, in a sinister show of military might.
Vladimir Putin's forces are training on the Yars missile system, which can carry multiple nuclear warheads and can reportedly hit targets 7,500 miles away - with the US and Europe within range. The missiles can be launched from lorries or from static bases.
The exercises are taking place in three unidentified Russian regions, and will test the troops' ability to manoeuvre the missile systems.
Advanced missile operators will also practise several ways of disguising and combatting modern aerial reconnaissance.
Russia's ministry of defence said: "In total, more than 3,000 military personnel and about 300 pieces of equipment are involved in the exercises."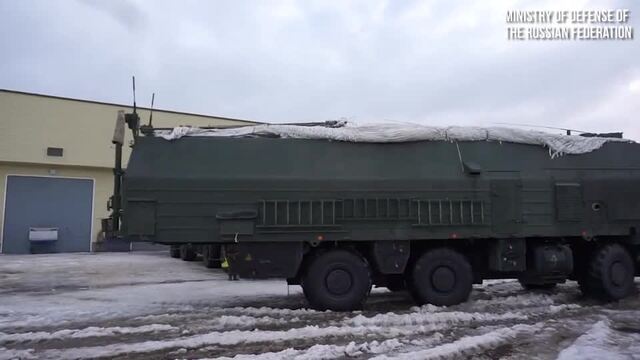 Russian forces conduct missile checks and exercises
Mr Putin has said he wants to make Yars, which replaced the previous Topol missile system, the centrepiece of Russia's ground-based nuclear warchest.
Read more: 'We are at the start of a difficult 10 years': Russian Ambassador to UK warns of global insecurity ahead
Read more: Putin vows to respond after Britain sent uranium arms to Ukraine - as Russia warns of fewer steps to nuclear conflict
Yevgeny Kelgaev, Russia's missile regiment commander, said: "The Missile Regiment, led by the Commander of the Strategic Missile Forces, has begun taking the Yars missile system out to combat patrol routes and field positions."
The wide scale and heavily publicised manoeuvres are likely to be seen as a show of Russia's strength and a reminder of the country's nuclear capabilities.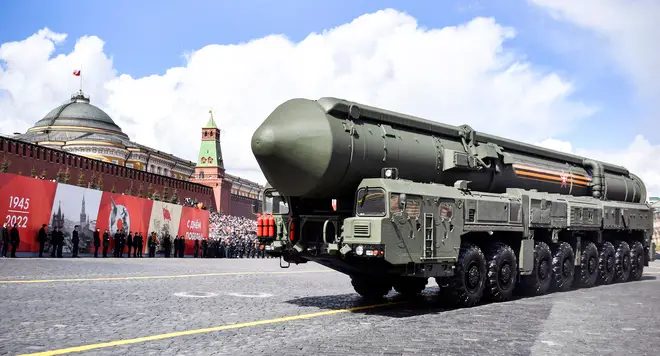 It follows Mr Putin's announcement that Russia will begin keeping weapons in Belarus, which has sided with Russia in its invasion of Ukraine, and borders both countries as well as several NATO states.
The exercises also follow Russian ministers' angry reactions to Britain sending Ukraine depleted uranium munitions for use in its tanks earlier this month.
Mr Putin said the Kremlin would be "forced to react" if the UK went ahead with the delivery.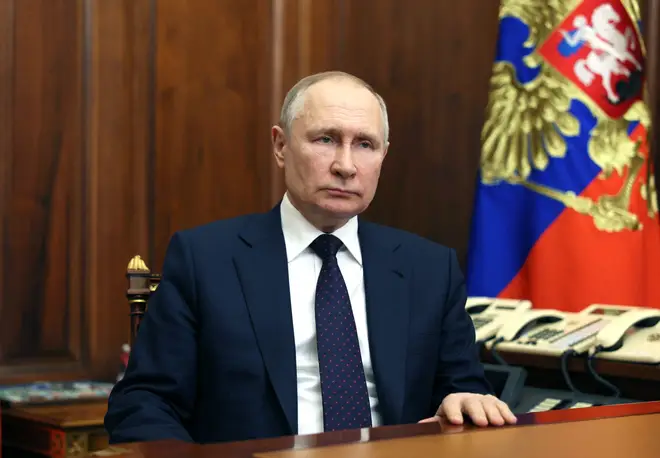 Defence minister Sergei Shoigu said at the time: "Another step has been taken, and there are fewer and fewer left".
It comes after a series of military manoeuvres by Russian and Western forces.
Also in March, Russia said one SU-35 fighter jet was scrambled to meet two US B-52 nuclear bombers that were heading towards its border.
The defence ministry confirmed the fighter jet returned to its based after the bombers moved away from the border. Footage, seemingly taken from the Russian fighter jet, shows one of the two US bombers flying above the clouds.
A Russian jet and a US drone also collided over the Black Sea in March, with American officials forced to bring down the unmanned aerial vehicle in international waters.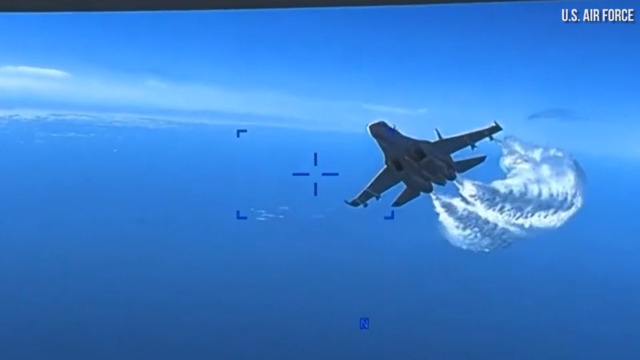 Footage shows moment Russian Su-27 performs unsafe intercept of US Air Force drone
But Russia has also played down the likelihood of using nuclear weapons in the Ukraine war.
Asked by LBC's Andrew Marr if the Kremlin would resort to the nuclear option, ambassador to the UK Andrey Kelin replied: "In this conflict? No, we have a very clear doctrine, and it is describing a very precise case when a nuclear weapon can be used.
Read more: Tense footage shows Russian fighter jet colliding with American Reaper drone over Black Sea
"It is if nuclear attack is launched against Russia for the first time, and if a conventional attack will be so grave that existence of our state is in danger."