Alastair Campbell: Brexiteers Like Boris And Gove Aren't Fit To Run A Whelk Stall
9 February 2018, 17:41 | Updated: 9 February 2018, 18:56
Alastair Campbell has branded Theresa May's Brexit-supporting Cabinet members a "bunch of charlatans" who "aren't fit to run a whelk stall".
Tony Blair's former spin doctor made the remarkable statement during an epic Brexit debate with Iain Dale on Friday.
It's after the EU's chief negotiator warned Britain that a Brexit transitional deal was "not a given".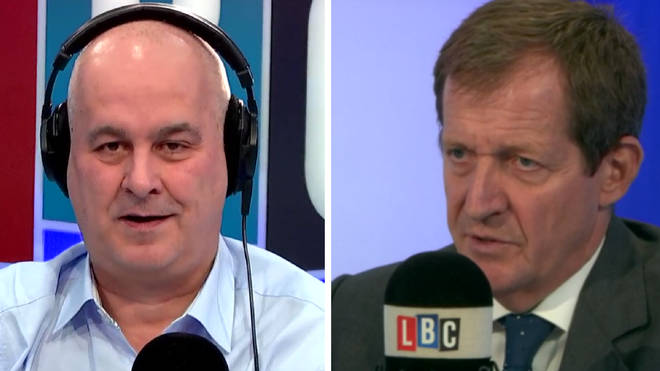 Michel Barnier made the comments in Brussels as he claimed the UK leaving the customs union and single market would make Irish border checks "unavoidable".
This led Iain, a Brexiteer, and Mr Campbell, a staunch Remainer, to lock horns in a very heated row.
At one point, the LBC presenter told Mr Campbell: "That's how democracy works Alastair, why is that so difficult?
"It was a binary decision, your side didn't win, it's about time you acknowledged that!"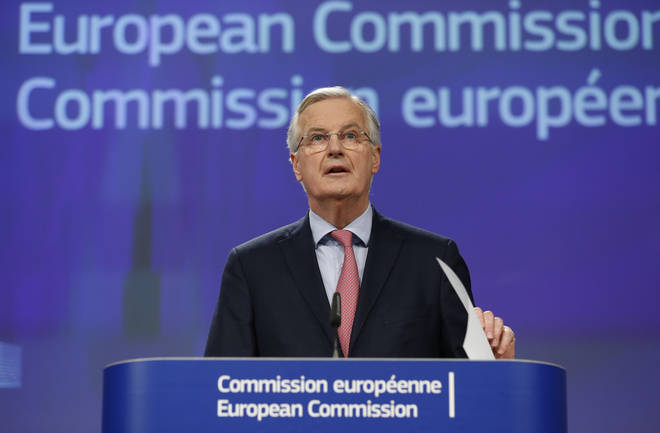 - EU negotiator Michel Barnier warns Brexit transition period 'not a given'
Mr Campbell hit back: "If you believe as I do that our country has made a terrible mistake… I'm not going to put my support behind a bunch of charlatans like Boris Johnson, Michael Gove, Liam Fox and David Davis who aren't fit to run a whelk stall.
"No way!"
Listeners on both sides of the argument loved the debate.
You can watch it in full below: