Cross Question with Iain Dale 07/11 | Watch Again
7 November 2023, 21:24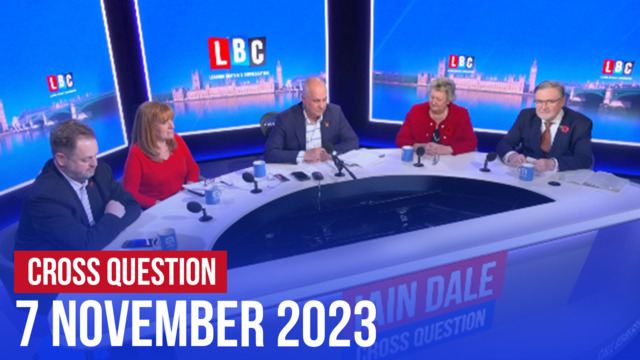 Cross Question 07/11 | Watch again
You can watch Tuesday's Cross Question in full again here.
Iain Dale was joined by:
Heather Wheeler - Conservative MP for South Derbyshire
Matthew d'Ancona - Editor-at-large of The New European
Angela Epstein - Journalist and broadcaster
Barry Gardiner - Labour MP for Brent North and former member of the Shadow Cabinet
Cross Question is live every Monday, Tuesday and Wednesday from 8pm. You can watch live on Global Player.