Iain Dale's Moment Of The Year
28 December 2016, 16:15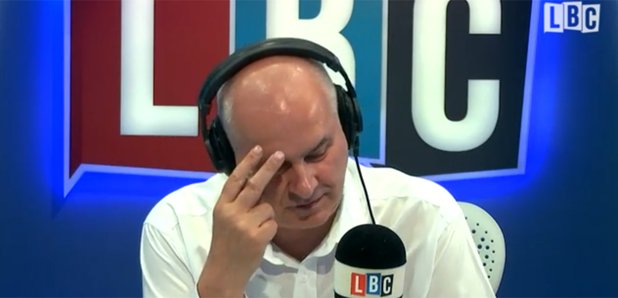 An illuminating call from a charming Spanish woman causes Iain Dale to reflect on what it's like to have been a Leave voter in 2016 as hate crimes shot up.
All year long, Iain Dale has chaired huge debates about Brexit with political heavyweights from both sides. But it's often been his chats with ordinary listeners that have brought the debate to life.
Looking back at the end of year, Iain says: "Those of us who voted Leave in the referendum are as horrified as anyone else by the experiences of foreign people in the UK who have been verbally abused by people who seem to think the referendum result legitimises their rank xenophobia.
"Maria's husband phoned in to tell me about his Spanish wife's experiences.
"For the first time in 50 years of living in this country, she had been abused by people on the streets and felt as if she'd have to consider returning to Spain.
"He then put Maria on the line, and it's safe to say my audience was totally charmed."