'It's prosperous, frankly': Iain Dale disagrees with Labour's claim that doctors' strikes are not tied to waiting lists
10 August 2023, 21:42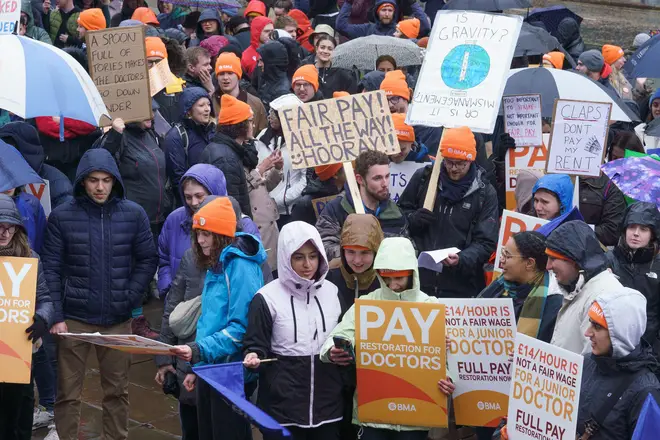 Iain Dale delves into NHS England's 7.6 million waiting list record amid ongoing strikes, raising questions about their impact on the system.
Iain addressed listeners as NHS England's waiting list reaches a new record high of 7.6 million. He disagreed with Labour's assertion that the strikes have 'nothing to do with' the waiting lists.
He said: "I think it's prosperous frankly because if you have junior doctors going on strike for four or five days at a time, if you have consultants and surgeons going on strikes, which they did a couple of weeks ago…obviously operations were cancelled so that increases the waiting times.
"So for Labour to say it's nothing to do with that I think anyone that says it's all to do with that I think is barking up the wrong tree."
In light of these figures, the NHS says strikes have considerably impacted elective appointments and procedures, saying about 778,000 hospital appointments have been rescheduled.
Read More: NHS 'goes private' in bid to cut waiting lists as independent companies asked to conduct scans and tests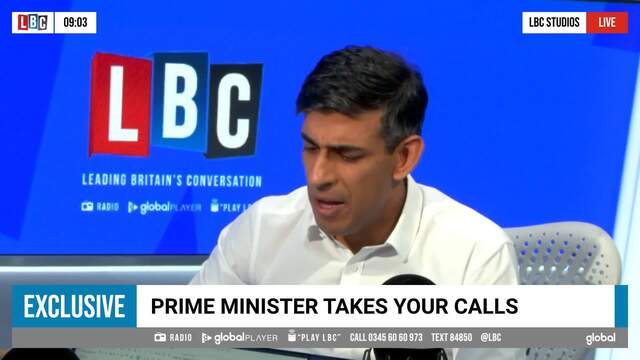 Sunak comments on waiting lists.
It comes after Olivia, a junior doctor from Newcastle, told Mr Sunak on LBC that his "refusal to negotiate" has done nothing to improve staff morale of standards of care within the NHS.
But Mr. Sunak hit back, telling Olivia he is "proud" of his government's record, having invested record sums since he became prime minister.
After playing out Rishi Sunak's interview with Nick Ferrari, Iain continued: "I mean surely he's got a point there, hasn't he?
"He did not say in that interview that it's all down to strikes but the fact that we have a recalled waiting list now at 7.6m the strikes surely have something to do with it, don't they?"
Read More: Soaring numbers of patients pay for vital operations as record NHS waiting lists keep rising