Chair Of Jewish Voice For Labour Denies Anti-Semitism Claims In Fiery Interview
24 April 2018, 17:46 | Updated: 24 April 2018, 20:27
The chair of the pro-Corbyn group Jewish Voice for Labour has denied claims of anti-Semitism within the party during a fiery LBC interview.
Jenny Manson told Iain Dale she'd "never heard or seen" any instances of anti-Semitism from Labour Party members.
Jeremy Corbyn has met with Jewish leaders to address concerns about how he has dealt with abuse and hostility.
But, in a joint statement, the group said it was a "disappointing missed opportunity" to address anti-Semitism in the Labour party.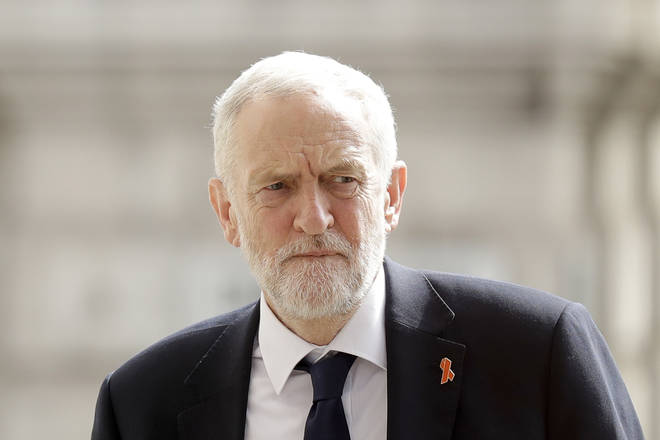 During this tense interview, Ms Manson, whose organisation took part in a counter protest against an anti-Semitism demonstration in Parliament Square, denied it was a problem.
"If I saw anti-Semitism in the Labour Party I'd be the first person to say it was absolutely atrocious," she said.
"I became a member when I was a student and in all these years I have never heard or seen any anti-Semitism.
"Not from Labour Party members."
Speaking of last month's anti-Semitism protest, which saw Labour MPs say "enough is enough", Ms Manson said: "The demonstration wasn't against anti-Semitism.
"It was against Corbyn's handling of anti-Semitism.
"Their banners, their language, their acquirement… it was decided that the board of deputies would call upon a demonstration against Mr Corbyn and his leadership of the Labour Party."
You can watch the interview above.