'I'm livid': Furious lawyer says her 'blood is boiling' over government's illegal migration plans
29 March 2023, 07:32 | Updated: 29 March 2023, 07:33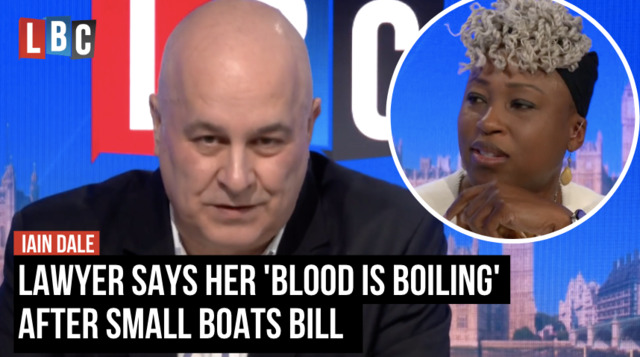 Lawyer says her 'blood is boiling' after small boats bill
As the government presses ahead with its Illegal Migration Bill, author and lawyer Dr Shola Mos-Shogbamimu has said it is turning the UK into a "totally inhumane" country.
"It's an utter disgrace. I'm actually livid, my blood is boiling", she told Iain Dale.
"This just shows how people who do have talents, skill sets, who are coming because we've not given them a legal safe route, who can actually contribute and add to our country are being turned away for no good reason. It makes so sense!" the lawyer added.
READ MORE: Explained: What are Rishi Sunak's new immigration laws?
"Will you allow me to play devil's advocate?" Iain asked. "I think that everyone can agree that this whole situation with the boats coming across the Channel - it does have to stop."
"The government's view is that this will be a deterrent to people coming across the Channel", he added. "They say [Rwanda] is a safe country, the accommodation according to the Home Secretary is fantastic and she'd quite like to live in it herself."
Dr Shola replied: "This government is full of BS, and the Home Secretary Suella Braverman is an incredibly dangerous woman who keeps spewing out more BS every single day."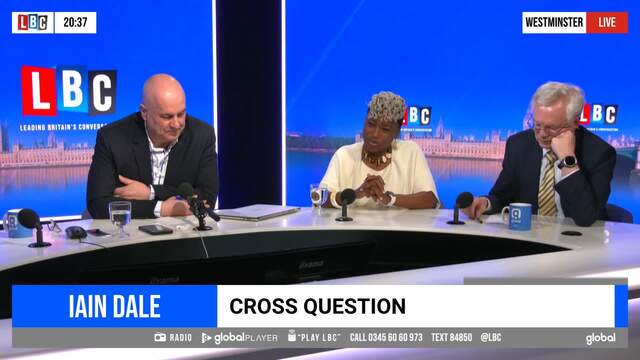 Tory MP explains why he's against the Rwanda policy
"This so called law is not going to be a deterrent for any reason or for anybody. What we should do is create proper legal safe routes - what we should do is to be hunting down the criminals", she continued.
"Those who are fleeing persecution - they are not the criminals. They are not the ones doing something wrong. It's the human traffickers who are the criminals.
"Heck it's this government that is turning us into a country that is totally inhumane. It's absolutely unacceptable!" the lawyer added.
READ MORE: New plans to stop small boats 'very concerning' says UN refugee body as Rishi Sunak insists he's 'up for the fight'