Liam Fox Hits Back At Irish PM Over Brexit No Deal Warning
17 May 2018, 17:23 | Updated: 17 May 2018, 17:34
Liam Fox has hit back at the Irish Taoiseach after he raised the prospect of the UK "crashing out of the EU without a deal".
Leo Varadkar said Britain hadn't yet proposed anything that "remotely approaches" a "workable and legally operable" solution to the Irish border issue.
"If we are not making real and substantial progress by June then we need to seriously question whether we're going to have a Withdrawal Agreement at all," he told reporters on Thursday.
His intervention comes after continued deadlock in the Cabinet over how to sort the issue of customs and the border post-Brexit.
But the Secretary of State for International Trade told Iain Dale it was in everybody's interests, but mostly Ireland's, to come to an arrangement.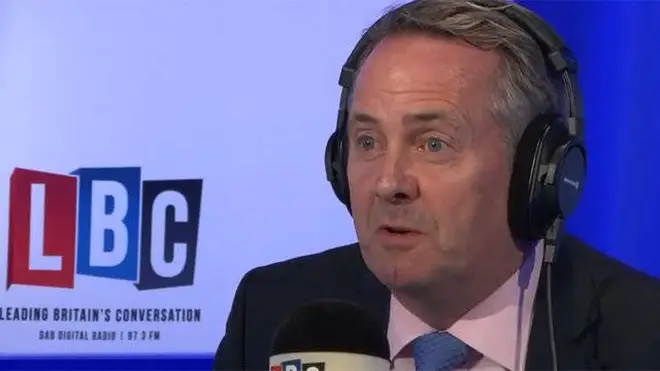 Dr Fox said: "The Prime Minister has always said that no deal is better than a bad deal.
"But, it's in the interests of the Irish government more than most to get a good trade deal with the UK because so much of Irish trade actually is with the United Kingdom.
"It's actually in everybody's interests to get an open trade agreement.
"It's not just the trading relationship between us but the investment implications because if international investors think that there are going to be impediments to trade in investment across Europe that don't exist today, there are lots of other places they can put their money."