'Tax the rich until the pips squeak': Journalist offers solution to NHS pay demands
12 April 2023, 07:31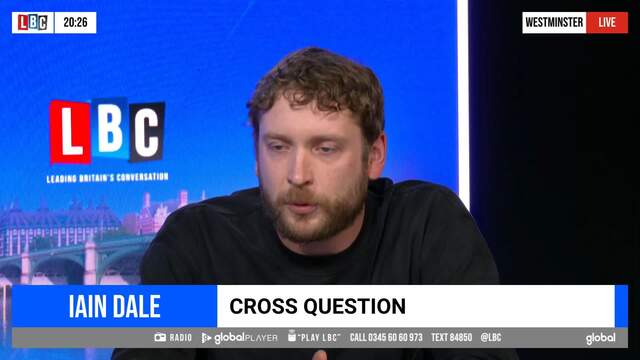 Oli Dugmore's solution to the NHS pay disputes is to 'tax the rich, tax them until the pips squeak'
Political Journalist Oli Dugmore said that healthcare workers are not asking for an unreasonable pay rise, but rather a restoration of pay that they would have had if not for real terms pay cuts since 2008.
"Tax the rich. Tax them until the pips squeak", he suggested to Iain Dale. "There is money in our political system - where it gets spent is a political choice."
"Let's talk about the £4 billion in unusable PPE - a lot of which that money went to Conservative Party cronies, peers, donors", he added.
READ MORE: 'Claps don't pay the bills': Striking junior doctors march on Downing Street as No10 refuses to back down on pay demands
The Politics JOE Head of News and Politics continued: "I would challenge people in this country, that if they want to go out and they want clap for the NHS during a pandemic when we were literally sending them into hospitals to confront the disease that we didn't know anything about - sometimes wearing bin liners - those people deserve fair pay."
"They're not actually asking for an extraordinary pay rise - they're asking for the restoration of what they were paid in 2008. That's not an unreasonable demand", he said.
READ MORE: Government slams junior doctors' 'unreasonable' pay demands as NHS braces for most disruptive strike in its history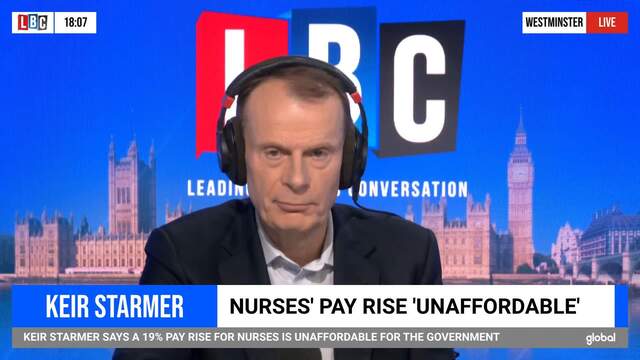 'Dividing line between reasonable unions and unreasonable government'
READ MORE: Junior doctor union leader criticised for holiday during 'largest-ever' NHS walkout
His comments came on the first day of a four-day junior doctors strike in which the British Medical Association has asked the government for a 35 per cent pay rise.
This could affect as many as 350,000 appointments.
The Health Secretary Steve Barclay has said: "I hoped to begin formal pay negotiations with the BMA last month but its demand for a 35 per cent pay rise is unreasonable – it would result in some junior doctors receiving a pay rise of over £20,000.
"If the BMA is willing to move significantly from this position and cancel strikes we can resume confidential talks and find a way forward, as we have done with other unions."