Apple co-founder Steve Wozniak 'rushed to hospital' in Mexico after 'possible stroke'
9 November 2023, 16:30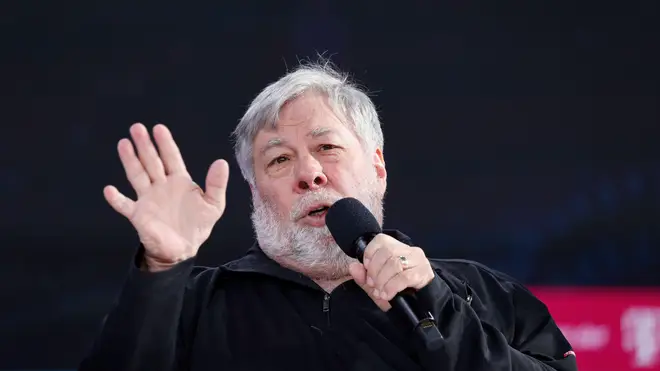 Apple co-founder Steve Wozniak has been rushed to hospital in Mexico after a 'possible stroke'.
Mr Wozniak was due to deliver a speech at the World Business Forum (WBF) conference in Mexico City when he fainted, local media reported.
He collapsed at around 3pm on Wednesday ahead of his talk, which was set to take place at around 4.20pm, according to CNN.
The 73-year-old, who is worth over $100 million, is understood to have told his wife he was "feeling strange" and she allegedly insisted he go to the hospital.
Members of his team are reportedly flying to Mexico City to check in on him and could fly him back to the US.
Read more: Son and wife jailed after swindling elderly parents out of £117,000 - leaving them with 28p in their bank account
Read more: Fury as shopper filmed berating poppy seller in Northern Ireland saying they are 'badges for murderers'
Mr Wozniak is a Silicon Valley veteran who co-founded Apple with the late Steve Jobs in 1976 after they met at college. They invented the first Apple computer.
Apple went on to become the most valuable company in the world.
But the co-founder said in 2018 that building computers was never for the money.
"I was never into money in any way - finance - to this day I have never used Apple stock app, I don't buy and sell stock," he said.
"I don't want that kind of care in my life. Part of my happiness is not to have worries."