Time for the BBC to get the 'moral compass out' and call Hamas terrorists, Grant Shapps tells LBC
11 October 2023, 09:34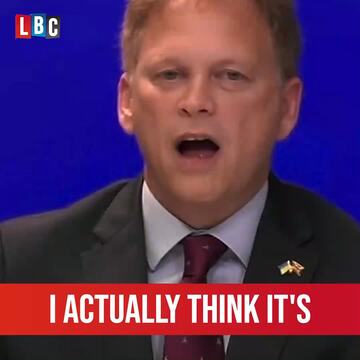 Grant Shapps criticises the BBC for 'disgraceful' failure to label attacks as acts of terrorism
Defence Secretary Grant Shapps said it is time for the BBC to get the "moral compass out" and suggested it is "disgraceful" for the news organisation not to describe Hamas as terrorists.
Speaking to LBC's Nick Ferrari at Breakfast, Mr Shapps hit out at the Corporation for their failure to use the term "terrorists" to describe Hamas attackers.
Mr Shapps told Nick: "I actually think it is verging on disgraceful, this idea that there is some sort of equivalence, and they'll always say well there's two sides... what Hamas have done, as a proscribed terrorist organisation, meaning that they are illegal in Britain, it's illegal to support them, is to have gone out and slaughtered innocent people, babies, festival goers, pensioners.
"They are not freedom fighters, they are not militants, they are pure and simple terrorists and it's remarkable to go to the BBC website and still see them talking about gunmen and militants and not calling them terrorists.
"I don't know what's going on there, but I think that it's time to get the moral compass out at the BBC."
Earlier, speaking to Nick, Mr Shapps hit out at Hamas for their "barbaric attacks" on innocent civilians.
Read more: Hamas' actions are 'terrorism' and Israel 'has the right to defend herself,' says Starmer as he defends Gaza siege
Read more: Israeli woman Inbar Lieberman, 25, hailed a hero for leading defence of Nir Am kibbutz against advancing Hamas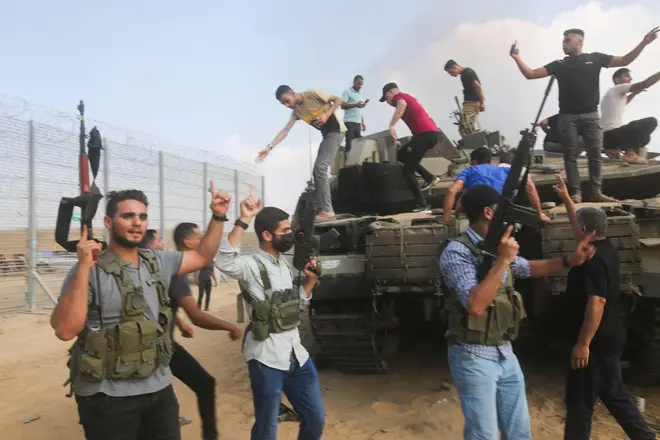 Pres. Marie van der Zyl @bodpres has written to the Secretary of State for Culture, Media, and Sport calling for an urgent review of BBC editorial guidelines in light of its repeated failure to call Hamas a terrorist organisation. Our letter and @lucyfrazermp's response below. pic.twitter.com/2SfFCLT1xS

— Board of Deputies of British Jews (@BoardofDeputies) October 10, 2023
The conversation comes after the Culture Secretary yesterday called on the BBC director-general to assess whether it is right not to describe Hamas as terrorists in light of the recent atrocities.
Lucy Frazer questioned Tim Davie at a meeting after she received a letter from the Board of Deputies of British Jews which criticised the refusal of news channels including the BBC to call Hamas a terrorist organisation as "little short of obscene".
"I wholeheartedly endorse those describing these attacks calling them what they are — acts of terror by a terrorist organisation," Frazer said in a letter to Marie van der Zyl, the group's president, on Monday.