Truss builds Cabinet to tackle energy crisis as she heaps revenge on Rishi's allies
6 September 2022, 18:37 | Updated: 7 September 2022, 01:07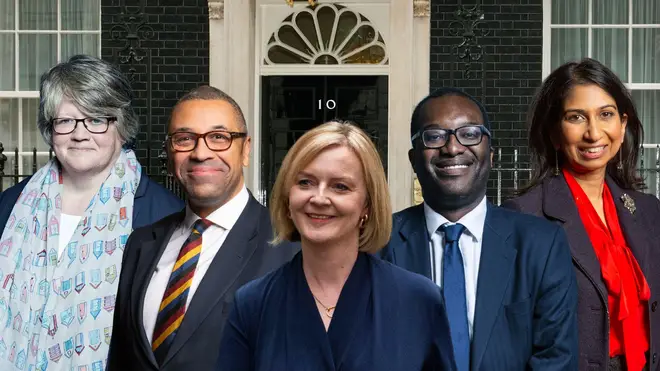 Liz Truss has rewarded her closest allies - Kwasi Kwarteng and Therese Coffey - with top Cabinet jobs while culling several Sunak supporters during a major Government reshuffle.
Mr Kwarteng was announced on Tuesday evening as Chancellor of the Exchequer, whilst Suella Braverman replaced Priti Patel as Home Secretary.
Thérèse Coffey took over as Health Secretary as well as Deputy Prime Minister and James Cleverly took Ms Truss' place as Foreign Secretary.
On Wednesday, Ms Truss will face Labour leader Sir Keir Starmer in her first Prime Minister's Questions, and is expected to continue with the reshuffle.
However, first she will hold the debut meeting of her new Cabinet as ministers seek to finish an emergency package to ease the cost of living crisis.
Newly-appointed Chancellor Kwasi Kwarteng has summoned the bosses of major banks to discuss the new economic strategy, with fresh support possibly being announced as soon as Thursday.
Read more: 'Bitter' wife of sacked Veterans Minister Johnny Mercer brands Liz Truss an 'imbecile'
The rest of Ms Truss' Cabinet includes former Chancellor Nadhim Zahawi, who was given the posts of Chancellor of the Duchy of Lancaster, equalities minister and intergovernmental relations minister.
Wendy Morton was made Chief Whip and Brandon Lewis became Justice Secretary, whilst Ben Wallace has remained in his post as Defence Secretary.
Jacob Rees-Mogg earned himself his first big department as Business Secretary while Simon Clarke was appointed Levelling Up Secretary.
Former Tory leadership hopeful Penny Mordaunt was made Leader of the House of Commons and Lord True made Leader of the House of Lords.
Another of Ms Truss' former competitors, Kemi Badenoch, also joined the Cabinet as International Trade Secretary and Tom Tugendhat took over as Minister of State (Minister for Security) in the Home Department.
Chloe Smith stepped up as Work and Pensions Secretary, with Kit Malthouse as Education Secretary and Anne-Marie Trevelyan as Transport Secretary.
The Cabinet will also include Michelle Donelan as Culture Secretary, Ranil Jayawardena as Environment Secretary and Chris Heaton-Harris as Northern Ireland Secretary.
Despite Ms Truss axing most of Mr Johnson's previous government, some key figures have stayed in their roles, including Alok Sharma as Cop26 president, Alister Jack as Scotland Secretary and Sir Robert Buckland as Wales Secretary.
Chris Philp was appointed Chief Secretary to the Treasury.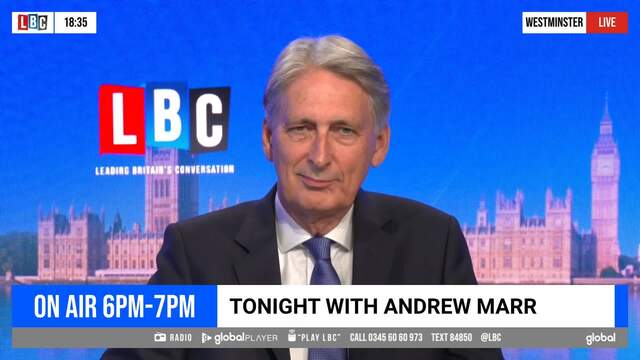 Lord Hammond 'concerned' over Liz Truss's energy funding
Within minutes of arriving in 10 Downing Street, Ms Truss ousted big beasts Dominic Raab and Grant Shapps.
Mr Raab tweeted to reveal he has been evicted from his dual roles as Justice Secretary and deputy PM.
Other high profile Rishi Sunak supporters Grant Shapps and Steve Barclay were ditched as Transport and Health Secretary respectively.
Johnny Mercer, who was sacked as Veterans Affairs Minister, took a swipe at Truss.
He tweeted that he was disappointed to lose his role but "any prime minister had the right to reward her supporters, and I accept her decision".
His "bitter" wife later hit out at Ms Truss, labelling her an "imbecile" for axing him.
Ms Cornelius-Mercer tweeted: "He asked her 'why would you do this, who is going to be better at this role than me, which of your mates gets the job, you promised a meritocracy?'
"PM - I can't answer that Johnny.
"This system stinks & treats people appallingly.'Best person I know sacked by an imbecile @trussliz."
She later added: "Yes I am feeling bitter. Please allow it - 24hrs then back to positives."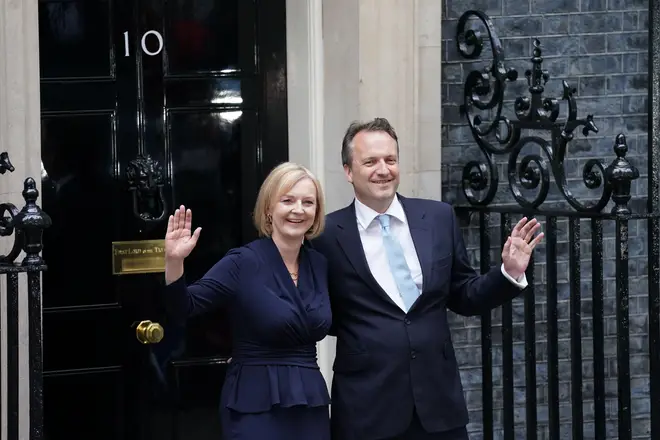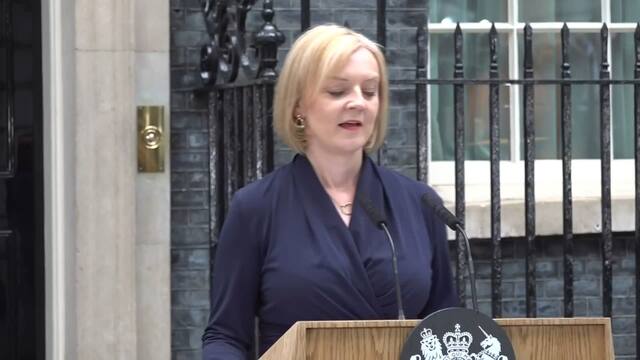 Read More: Liz Truss vows to 'ride out the storm' and tackle energy bills this week in first speech as PM
Read More: Liz Truss's first speech as PM: read in full
The bloodshed comes after Ms Truss vowed to create an 'aspiration nation' as she delivered her first Downing Street speech after officially becoming Britain's 56th Prime Minister.
She warned of a "vital time for our country" and said she will deal 'hands on with the energy crisis caused by Putin's war' - hinting at the huge bailout expected within days.
The new premier said fixing the NHS and cutting taxes would be her other priorities.
"I'm confident that together we can ride out the storm, we can rebuild our economy and we can become the modern brilliant Britain that I know we can be," she said.
"This is our vital mission to ensure opportunity and prosperity for all people and future generations. I'm determined to deliver."
Ministers and MPs had gathered outside as Ms Truss's convoy weaved through the roads of the capital. But there was confusion as aides took the podium indoors when the weather intervened - only to bring it out again as the heavy shower passed.
Ms Truss seemed to make light of the rain with her reference to the "storm".