Police shoot dead 'XL Bully' after dangerous dog 'mauls owner and attacks another person'
7 November 2023, 21:28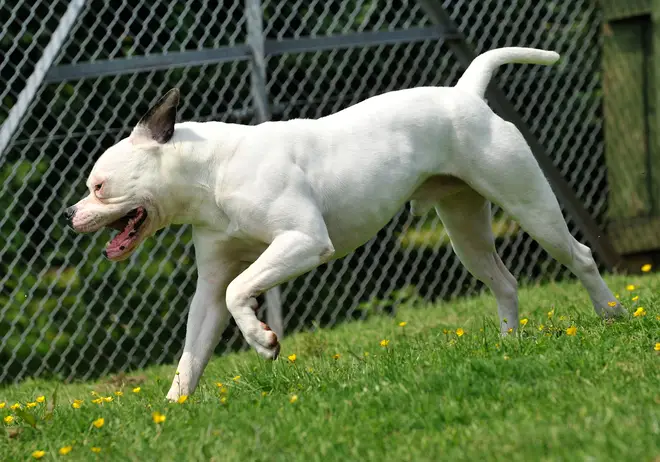 Police have shot dead a dog believed to be an XL Bully after it attacked its owner and another person.
The incident took place in Halifax, west Yorkshire on Monday night.
Both of the victims of the dog attack were taken to hospital, while another dog needed to be treated by a vet.
A woman has been arrested over the attacks.
A local, who wanted to remain anonymous, told the Sun: "We had armed police and a helicopter searchlight.
"Police knocked on doors and windows, telling everyone to stay inside.
Read more: Woman, 60, mauled by one-year-old 40kg XL Bully she adopted 'less than a month ago'
Read more: XL bully breed to be banned in UK after spate of attacks - just hours after man savaged to death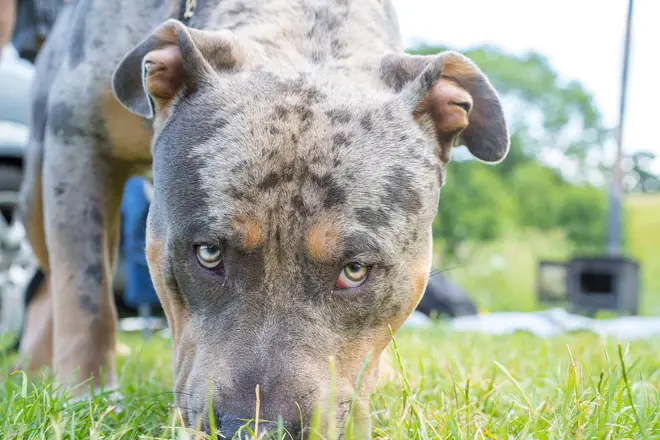 "Next, I saw them in my neighbour's garden with guns drawn at the dog, which was trying to hide between a shed and a fence.
"They shot it twice, I think."
A West Yorkshire Police spokesman said: "Attempts to restrain the dog were unsuccessful and it was destroyed by armed ­officers.
"Enquiries are ongoing to establish the exact circumstances of what happened."
The government is taking steps to rid the UK's streets of XL Bullies - which are often owned as vicious 'status dogs'.
It comes after a spate of attacks, including a fatal attack on a man in Staffordshire, and viral footage of one of the animals going on a rampage in a street in Birmingham in which an 11-year-old girl was mauled.
The government has brought in a new rule, which comes into force at the end of 2023, it will be illegal to breed, sell, advertise, exchange, gift, rehome, abandon or allow XL Bully dogs to stray in England and Wales.
XL Bullies must be kept on a lead and muzzled in public from this point.