Grant Shapps Praises PM's Brexit Meeting With Backbenchers Over Customs Plan
14 May 2018, 17:38 | Updated: 14 May 2018, 17:46
A Conservative backbencher says the Prime Minister deserves credit for explaining Brexit complexities to MPs in a Downing Street meeting.
Grant Shapps was one of a number of backbenchers who met with Theresa May, her chief whip Julian Smith and Gavin Barwell, her chief of staff over Brexit on Monday.
A number of MPs have been summoned to No. 10 in a bid to head off a rebellion over the PM's plans for a customs deal with the EU.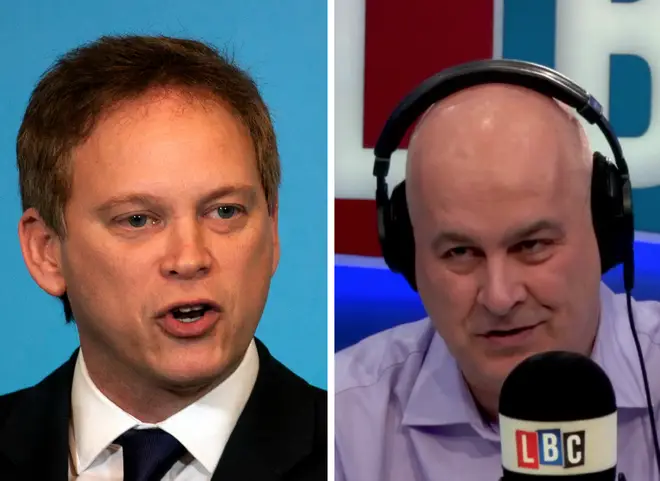 Mr Shapps said those who attended were presented with a number of slides setting out the pros and cons of the two options currently being considered by the government.
He described the presentation like a "price comparison website" - and despite previously criticising the PM, Mr Shapps told LBC the meeting was "very worthwhile".
"This is a complicated series of negotiations," the former Conservative Party chairman told Iain Dale.
"It's not black and white, people make it sound much more straight forward than it is, it is complex.
Iain Dale questioned his praise, saying: "You're sounding like a positive Theresa May fan boy at the moment, having been critical of her..."
Mr Shapps responded: "I say it as I see it."
You can hear the interview above.