Moment John McDonnell Phoned LBC During Trade Union Phone-In
18 September 2018, 21:03
This is the moment an LBC phone-in with union boss Dave Ward was interrupted by a call from the shadow chancellor.
The general secretary of the Communication Workers' Union was taking calls from LBC listeners when John McDonnell phoned in.
The Labour frontbencher, who was introduced as "John from Hayes", wanted to discuss the Archbishop of Canterbury's speech at the TUC last week.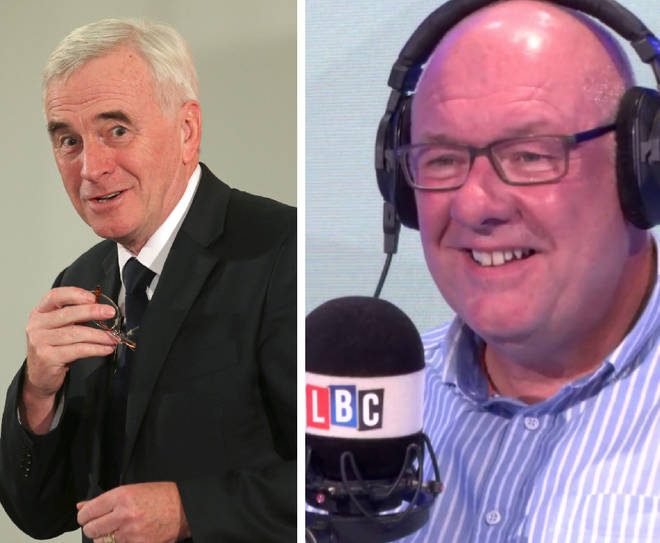 Mr McDonnell described Archbishop Welby's talk, in which he called zero hour contracts the "reincarnation of an ancient evil", as "fascinating".
"People just want an element of guaranteed hours so at least they can plan their lives," the shadow chancellor told Iain Dale and Mr Ward.
It was an unexpected turn to the hour-long phone-in and LBC listeners loved it.
Watch the moment in full above.