Trump Fan Gets So Annoyed At Iain, She Hangs Up
30 January 2017, 20:26 | Updated: 31 January 2017, 08:32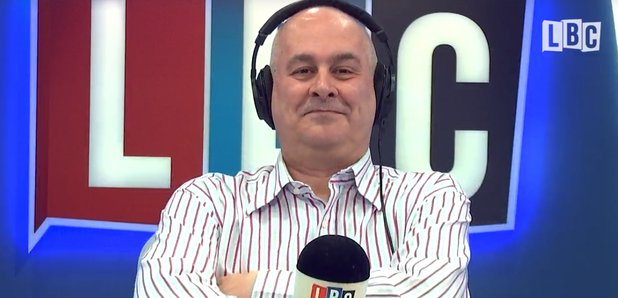 This is what happened when Iain Dale took a call from Trump fan Sherry in Florida, who gets so frustrated she...well, just watch.
Iain asked Sherry what she thought of the huge controversy caused by Trump's travel ban, which she branded "100% lies by the media".
"How has the media lied?" asked a flabbergasted Iain.
WATCH: Iain On Why Anti-Trump Protests Are Just "Gestures"
That started a rant from Sherry about the inauguration attendance figures, but when Iain brought her back on track, she said there were "always naysayers" and accused anti-Trump protestors of "sucking the life out of America".
When Iain put her on the spot about the countries on Donald Trump's banned list, she struggled with his simple question and from there, tempers flared a little bit - for Sherry at least.
"You don't know what you're talking about, do you?" asked Iain.
"I don't think YOU know what you're talking about!" she shouted at the LBC presenter, and then with a final "adios!", she hung up on Iain.
"I can't remember the last time I had a caller hang up on me," admitted Iain. "I'm quite proud of it!"