British Army soldier 'carried out bomb hoax at base'
28 January 2023, 14:54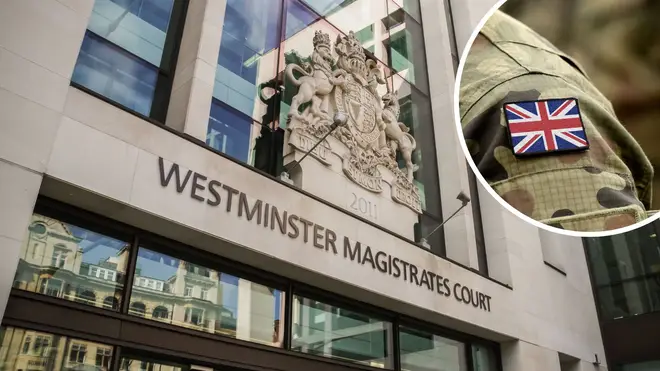 A British Army soldier has been accused of making a "bomb hoax" at his base.
Daniel Abed Khalife, of Beacon Barracks in Stafford, is accused of eliciting or attempting to elicit information about an individual who is in or was in the military which is likely to be useful to a person committing or preparing an act of terror in August 2021.
The 21-year-old is also alleged to have placed three canisters with wires at RAF Stafford – otherwise known as Beacon Barracks – with the intention of making someone believe it would likely explode or ignite and cause injury or damage to property earlier this month.
Khalife spoke only to confirm his age, name and address as he appeared briefly at Westminster Magistrates' Court on Saturday.
The hearing was adjourned until February 3 and he was remanded in custody.